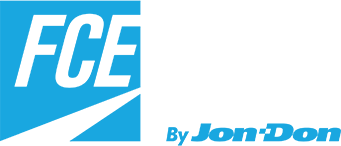 You are a master at your craft and not only should your product or service reflect that, but your facility should too. Don't let a poor cleaning process get in the way of your productivity. Choose between battery powered, gas or LP powered, small walk-behind, mid-size ride-on or large ride-on scrubbers and sweepers to get a customized machine to your application.
Here are some of the industries that are using floor cleaning equipment to lower labor costs and increase productivity. 

Manufacturing
Manufacturing facilities, both in the assembly plant and front offices, need a cleaning solution that fits in with the already highly efficient processes. Save time, lower labor costs, and boost productivity by using a floor scrubber or sweeper to clean your floors. 

Warehouse & Distribution
Large open warehouses and distribution centers are prone to dust and debris, spills, and other potential safety hazards that must be dealt with head-on. A floor scrubber or sweeper is the best solution for keeping your employees safe and your warehouse clean. Choose between small walk-behind to large ride-on machines depending on the size of your facility. 

Gyms & Other Fitness Facilities
Affiliate Boxes, Functional Fitness Gyms, Studio Gyms, Fitness Centers, Boxing Gyms, Mixed Martial Arts (MMA) Gyms, Strength & Conditioning Facilities, Olympic Weightlifting Training Centers, Sports Performance Facilities.

Heavy Industrial
Your larger manufacturing plants, such as steel mills, mines, shipyards, and other heavy industrial facilities, need to maintain vast areas that can become unsafe without proper floor maintenance. 

Food and Beverage Manufacturing & Distribution
Keeping your food and beverage facility sanitary is critical. Don't risk the consequences of an unhygienic facility by skimping on your cleaning methods. A combination of the right machine and the right chemical will keep your facility looking great, your food safe, and employees healthy.  

Aviation & Transportation
Your airport hangar, bus stations, train stations, should be cleaned and maintained to the highest standard. These high-traffic areas can quickly collect dirt and debris making them unsafe and unattractive.

Automotive
Whether you're fabricating parts or displaying your cars in a showroom, floor scrubbers and sweepers are crucial in the automotive industry.