Has the productivity of your floor cleaning fleet been slowed by a tired, weak link that has you budgeting in a new machine?
Before scrapping that old scrubber or sweeper and laying out the capital to replace it with a costly new machine, consider the financial and environmental benefits of rebuilding. Let your initial investment continue to work for you.
With our certified rebuild program we can return your tired floor cleaning equipment to like new condition, reducing waste and saving money. Reducing waste by reusing scrap is an important part of waste management and your bottom line.
Rebuilding floor scrubbers and sweepers is not only economical, it is also environmentally friendly. By eliminating excessive scrap going into landfills and going "green" your business reduces consumption. This saves money, is good for the environment, and has a positive impact on the public opinion of your company.
At Factory Cleaning Equipment our refurbishment specialists are trained to work with all makes and models of floor cleaning machines, allowing us to transform virtually any machine in any condition. Our service department has a wide array of stocked parts ready to build your machine from the ground up with quick turnaround. Your refurbished floor cleaning machine is thoroughly tested by our experts and comes with a 60 day parts and labor warranty.
Our FCE Certified Rebuild Program
1. Machines are stripped down to the frame and rebuilt from the ground up.
2. All metal parts are sanded and painted with rust inhibiting paint.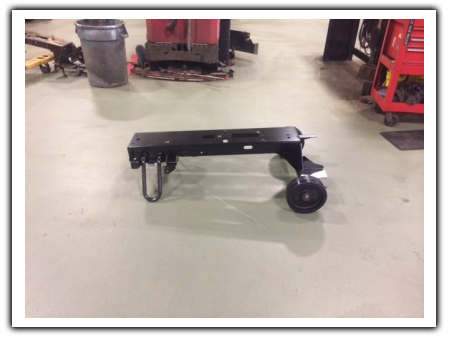 3. Wheels & bearings are replaced.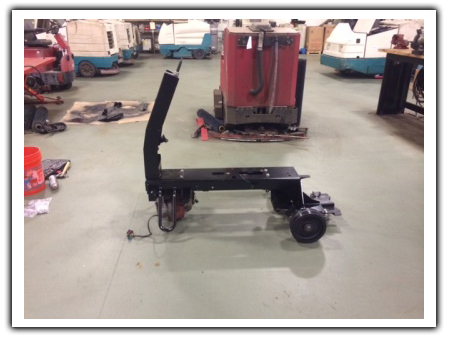 4. Motors are rebuilt or replaced as needed.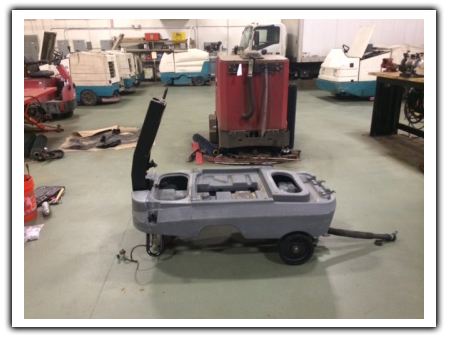 5. Scrub heads & drive units are completely rebuilt.
6. Tanks are flame treated to look like new.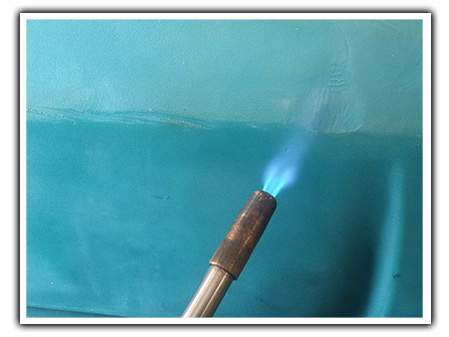 7. Batteries & electrical are replaced or repaired.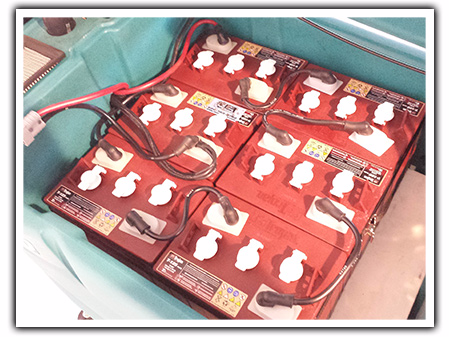 8. All wear items are replaced.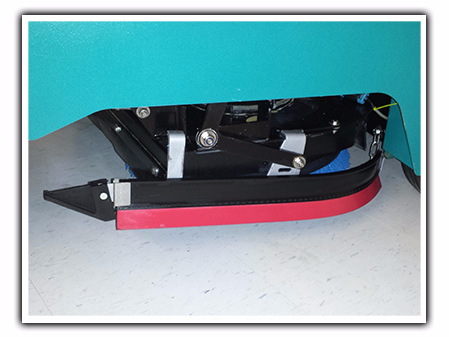 The Rebuilt Machine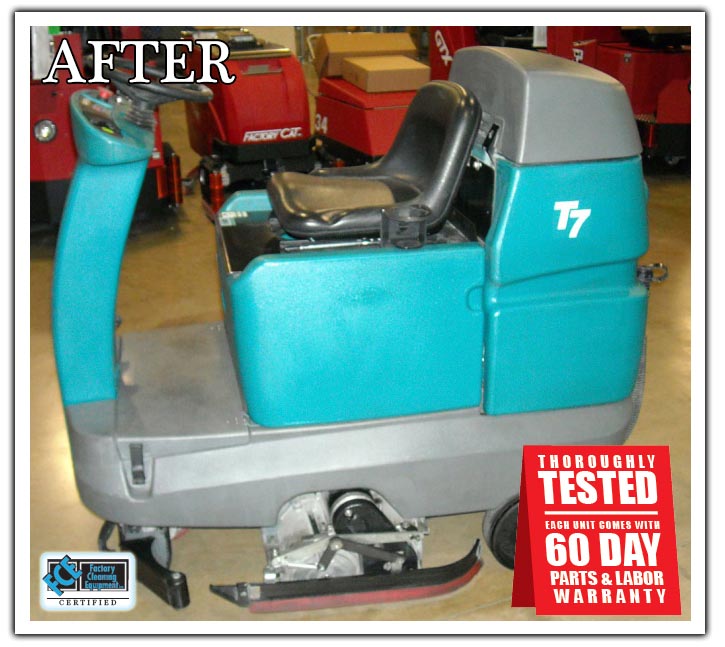 All refurbished units are thoroughly tested and come with a 60 day parts and labor warranty. But our service does not end with just your quality rebuilt floor cleaning machine. The experts at Factory Cleaning Equipment will also train your staff on how to safely and effectively use the machine.