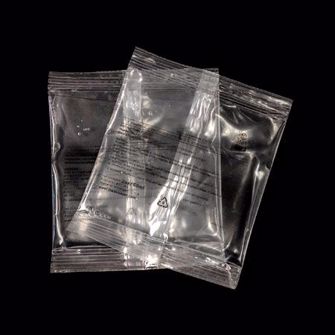 Bulldog Mat Cleaner is a neutral pH detergent designed for use in the Bulldog Floor Scrubber to effectively clean rubber matting and concrete flooring without leaving harmful residues behind. Choose between a case of 40 or 80, 2oz packets or a case of 32, 5oz packets.
BUY 2 OZ PACKETS     BUY 5 OZ PACKETS
Use code "COOL" for $5 off our new Cool Breeze tank deodorizer when you buy 80-pack Mat Cleaner!
Formulated in partnership with the US EPA, Bulldog Mat Cleaner is an eco-conscious detergent that is powerful enough to deep clean floors while remaining skin-friendly.
Non-toxic, fragrance-free, and dye free, Bulldog Mat Cleaner is ideal for use on surfaces that frequently come in close contact with human skin. According to the US EPA, conventional formulas may use common solvents that, once absorbed through the skin, can affect the liver, kidneys, lymph and blood systems.
The select ingredients in Bulldog Mat Cleaner make it gentle enough for human contact yet strong enough to remove stubborn grime with ease.
New Packaging

Same Exact Formula

Slimmer Design

Convenient Tear Tab
Safe for daily use on floor surfaces without the need to rinse. Bulldog Mat Cleaner saves time and water. This super concentrate cleaner is pre-measured into convenient packets which cuts down on waste, provides uniform cleaning strength, and reduces the space required for storage. The Bulldog Mat Cleaner's neutral pH and biodegradable formula will not damage drains or septic systems. Clean your gym confidently with Bulldog Mat Cleaner in combination with the Bulldog Floor Scrubber.