Protect your investment! Increase the life of your floor scrubber or sweeper, optimize equipment up-time, and boost productivity by ensuring that your machine is properly cared for with Planned Maintenance.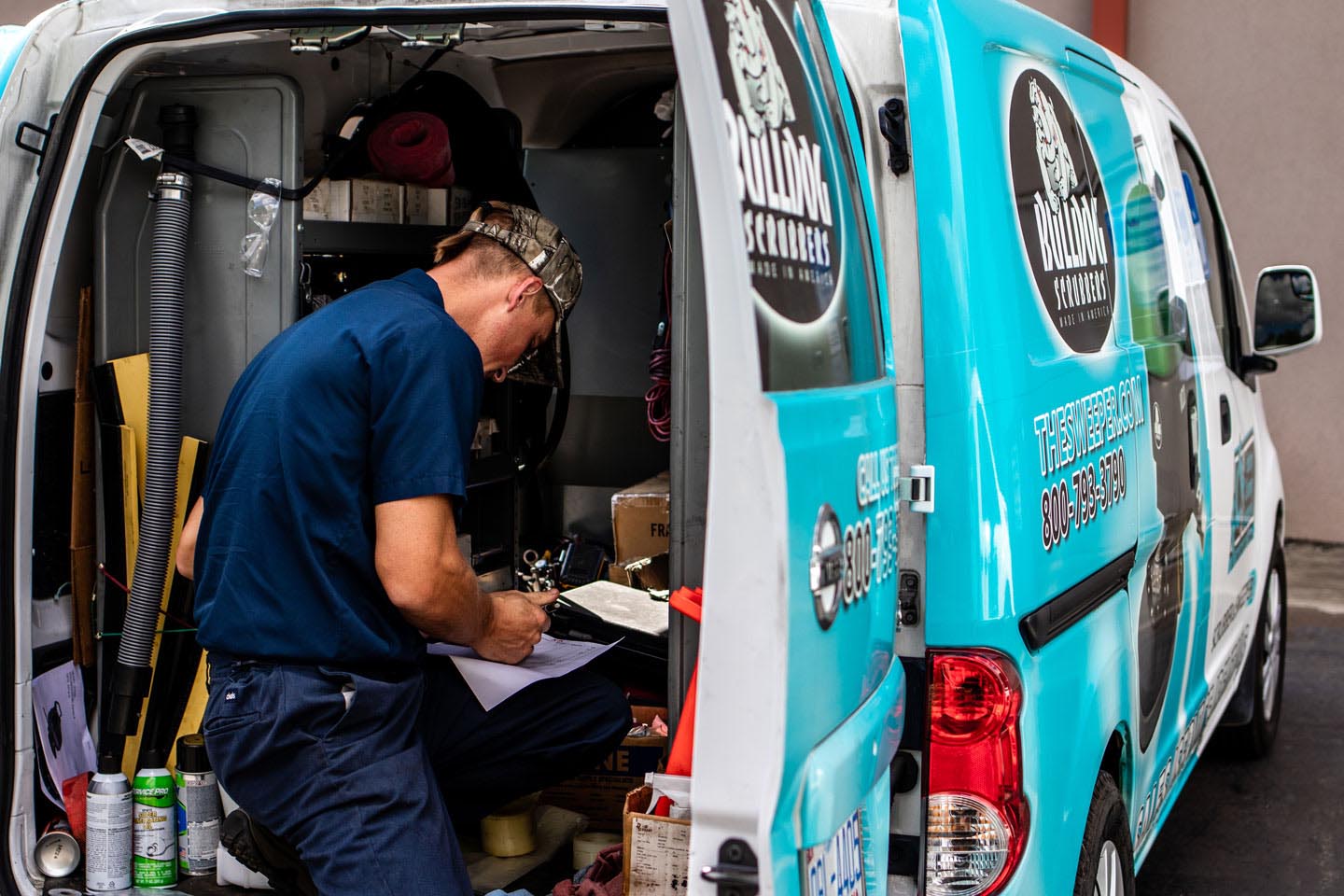 We Come to You
With no travel fee, our highly skilled technicians and a van fully stocked with common wear items will come to your business for a detailed inspection of your equipment. This allows our team to replace almost any item that needs to be replaced during the inspection. Even if your facility has it's own on site service team, our team is trained with the proper mechanical and electrical experience needed to work on virtually any make or model of floor cleaning equipment. Floor scrubbers and sweepers may seem simple to operate, however today's equipment contains sophisticated electronics that should only be worked on by knowledgeable professionals.
Improve Your Workforce
Our team will also leave a detailed written report of any abuse, neglect, or other potential problems that need to be addressed for optimal performance. Because the most important step in increasing the longevity of your floor cleaning equipment is ensuring that the machine is properly operated, our technicians will even train or retrain your equipment operators during our detailed maintenance check, for free.
One Flat Rate
At Factory Cleaning Equipment we offer a flat rate Planned Maintenance Program on a schedule that can be tailored to your specific equipment needs. We feature Monthly, Quarterly, Annual, and Semi-annual maintenance plans. Our recommendation is to have your floor cleaning equipment serviced after every 100 hours of use. If you pay attention to roughly how long it takes you to reach those 100 hours one time, than you have a good idea as to how to schedule your Planned Maintenance. For most equipment, the recommended service schedule can be found in the Operation's Manuel.
Save Money
Planned Maintenance customers who service their equipment regularly spend roughly 30% less on parts and service over the lifetime of the machine than customers who do not properly maintain their equipment. With planned maintenance common wear items such as squeegees and brushes are inspected, fittings are tightened, batteries are checked, casters lubricated, tanks are cleaned, and so much more. Insignificant issues are fixed before they become a large, costly repair. By allotting a small percentage of your cleaning budget to go towards planned maintenance, you will in turn save your business a significant amount of money by minimizing the hours and dollars lost to repairs, down time, and shortened machine service life. Machines that are regularly serviced also have higher trade in values.
Scheduled cleaning keeps your operation running smoothly. Don't let your floor cleaning routine fall behind because of a broken machine. By owning a floor scrubber or sweeper you have invested in a tool that greatly increases the productivity of your employees. Workplace morale, health, safety, and customer satisfaction are all positively impacted by maintaining clean floors. Let our experts help maintain your equipment.
It's time to be proactive.