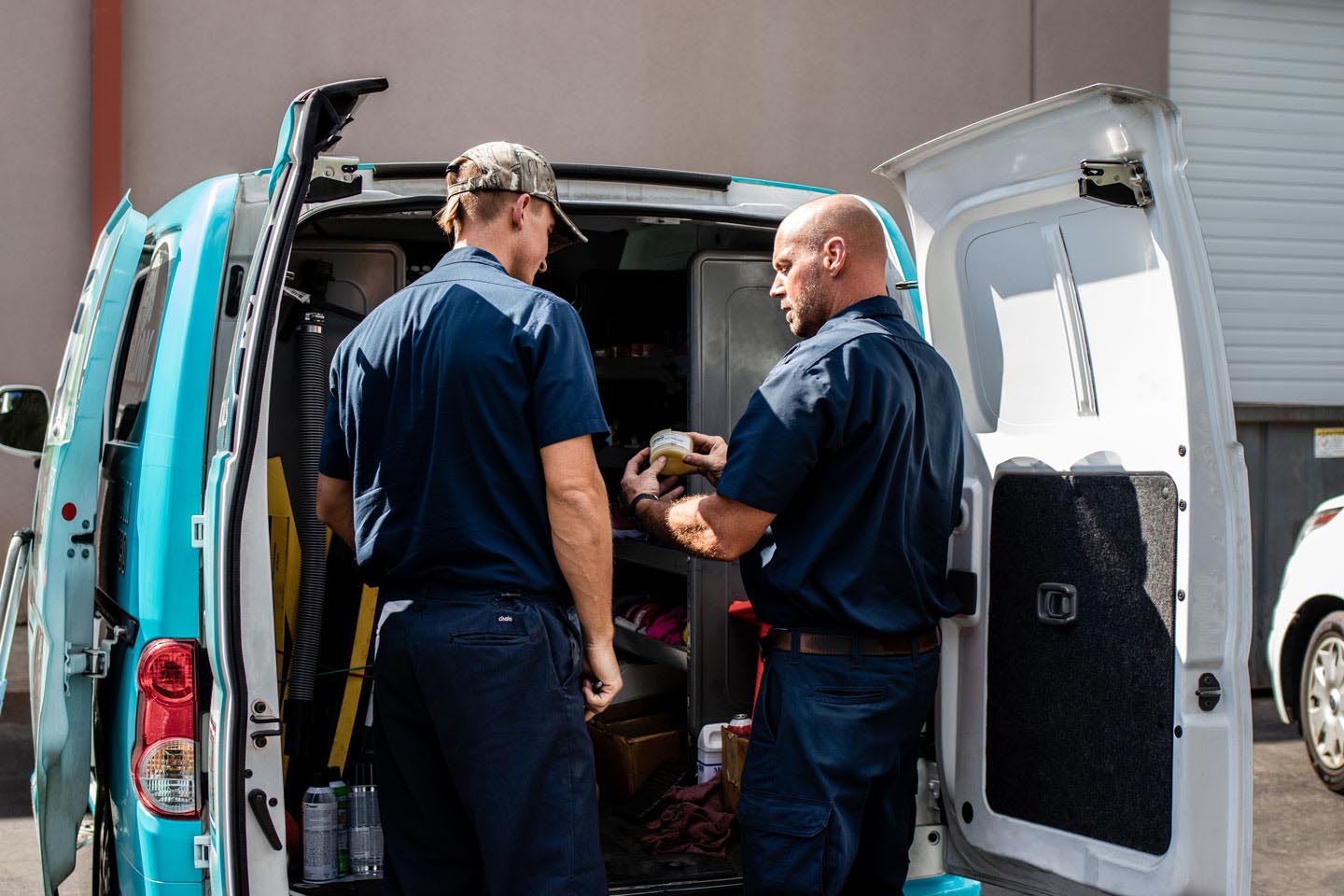 Fast & Professional Floor Scrubber Repair
Factory Cleaning Equipment is your one-stop-shop for expert floor care machine repair and maintenance. We service top brand commercial and industrial floor scrubbers, sweepers, and concrete grinders. Don't jeopardize the cleaning procedures and schedules that keep your business operating safely and efficiently - give your floor cleaning machines the TLC they require! We offer:
Trained service technicians
24 hour response time
Extensive parts inventory
Large service areas in IL, NC, FL, GA, TX, CA, and CO.
Service & Maintenance for Top Manufacturers
Tennant | Powerboss | Factory Cat | Simple Clean | Bulldog | Husqvarna
We do more than sell high-quality, scrubbers, sweepers and grinders. While other companies contract out their service and parts, our team of professionals is committed to servicing all makes and models of floor cleaning equipment. From Tennant floor scrubber repair to Husqvarna concrete grinder maintenance, our authorized service technicians help you reduce and control equipment costs by providing quality parts, maintenance, and repair for businesses in the greater Chicago, Charlotte, and Houston areas, and throughout 2 other states including Florida. For facilities in other areas of the country, we'll connect you with experienced technicians from our partner service providers.
Full Machine Inspections
We offer the most reliable scrubber, sweeper, and grinder inspections to improve machine safety and reduce equipment-related hazards. Our technicians will check all aspects of your floor care machine, including:
Brushes and squeegees: We will make sure they are calibrated properly and flip them if necessary.
Vacuum system: We will ensure your floor scrubber is achieving maximum suction.
Batteries: Proper maintenance will make sure you get maximum battery life.
On-Site Service for Industrial Equipment
Factory Cleaning Equipment employs trained technicians that understand the floor care machines manufactured by the best commercial brands. We'll come to your facility to make repairs or we can pick up and deliver as needed. To ensure safety, all of our technicians are equipped with the proper PPE and follow rigorous health protocols to protect you and your staff.
Cleaning Equipment Parts
We manage a large inventory of parts so your equipment can be repaired fast at an affordable price. In most cases, you can expect to receive your parts in about 3 business days, with same day or overnight shipping available. 
Planned Maintenance
Protect your precious investment! Give your floor scrubber, sweeper, or concrete grinder the regular maintenance it requires to optimize productivity, control repair costs, and increase equipment life. Factory Cleaning Equipment offers a Planned Maintenance Program so you can catch simple machine problems before they become major issues. 
Quarterly, bi-annually, and monthly plans available
Save time and money with routine maintenance
Cut maintenance costs up to 50%
Your tired sweeper or scrubber can look and work like new again!