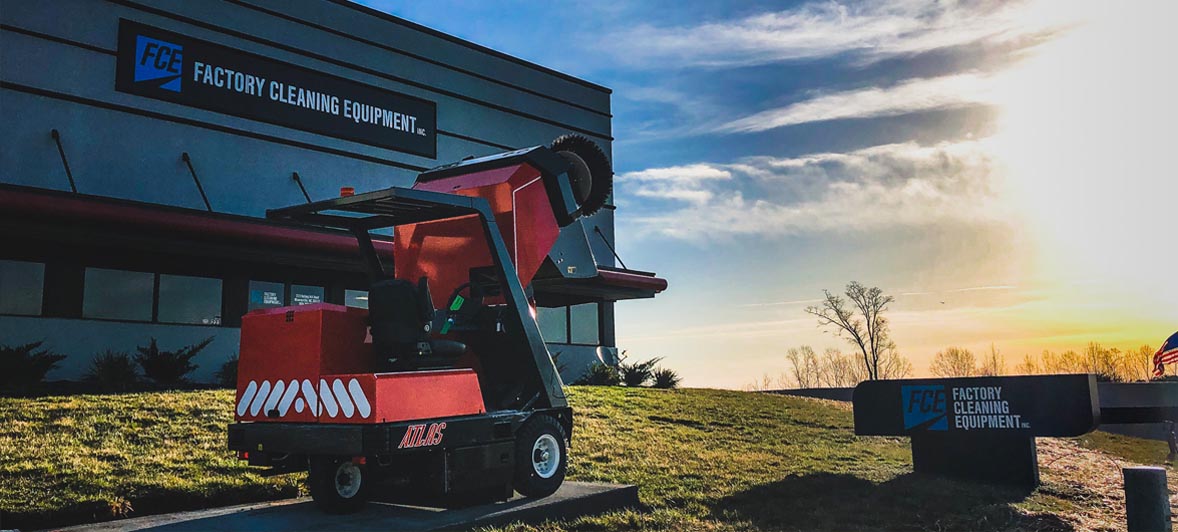 HOW IT ALL BEGAN …
Factory Cleaning Equipment, Inc. had its start in November 1994 out of Aurora, IL. After witnessing the struggle of cleaning dust and debris, Rick and Ellen had the realization that they could change the way people clean their floors. With this in mind, the pair set out in their teal green Astro minivan with a Factory Cat 34 floor sweeper and a whole lot of determination to make their goals happen.
Today, Factory Cleaning Equipment, Inc. has grown to become one of the largest suppliers of floor sweepers and scrubbers, with locations nationwide, including Illinois, North Carolina, Florida, Texas, Georgia, California and Colorado. But through the years, it has always stuck by that initial driving force - to revolutionize the way people clean their floors.
Rick and Ellen's dream of owning a successful floor cleaning equipment business came true, yet they never forgot the countless partners and customers that were there in the beginning and helping them every step of the way. That is why the company's philosophy will always be "Big enough to serve your needs, Small enough to know your name."
JOINING FORCES WITH JON-DON
In March of 2020, Factory Cleaning Equipment, Inc. merged with Jon-Don Inc. and became Factory Cleaning Equipment by Jon-Don LLC. Our customers will now benefit from the combined knowledge of two of the America's strongest companies in the areas of hard floor and carpet cleaning machinery, concrete equipment and coatings, janitorial supplies, as well as restoration & remediation products.
With seasoned experts available in all of our product lines, we are ready to help you tackle your toughest jobs. We are excited to team up with a company whose ideology reflects our own. We believe that through working together, we can provide the quality and value that you deserve every time you call.
WHAT IT MEANS TO "DRAW THE LINE"
When someone steps into your facility, you want them to have a clear vision of your business- who you are and what you value. Dirty floors work against this impression and might represent everything you aren't. That's when you set the limit. You "draw the line." Factory Cleaning Equipment, Inc. has your solution and will help you get to where you need to be.
PRODUCTS YOU CAN STAND BY
When you rely on clean floors to keep your employees safe and your business prosperous, you want the very best tools for the job. Our American-made floor scrubbers and sweepers, along with our detergents, are smartly designed to help you create a cleaner, safer, healthier environment for your staff and your customers. Quality equipment that is built to withstand the toughest environments. It's what we've stood by from the beginning.
OUR DRIVING FORCE
You are the driving force behind all that we do. On our end, we strive for unmatched customer care in every area of our business from sales and service to parts and chemicals. On your end, you save time, money, and stress by receiving the help you deserve, whether that's finding the best machine, part, or detergent that best suits your needs and budget. We work hard to improve the effectiveness and productivity of your cleaning program, and we truly believe that our customers' success is our success!