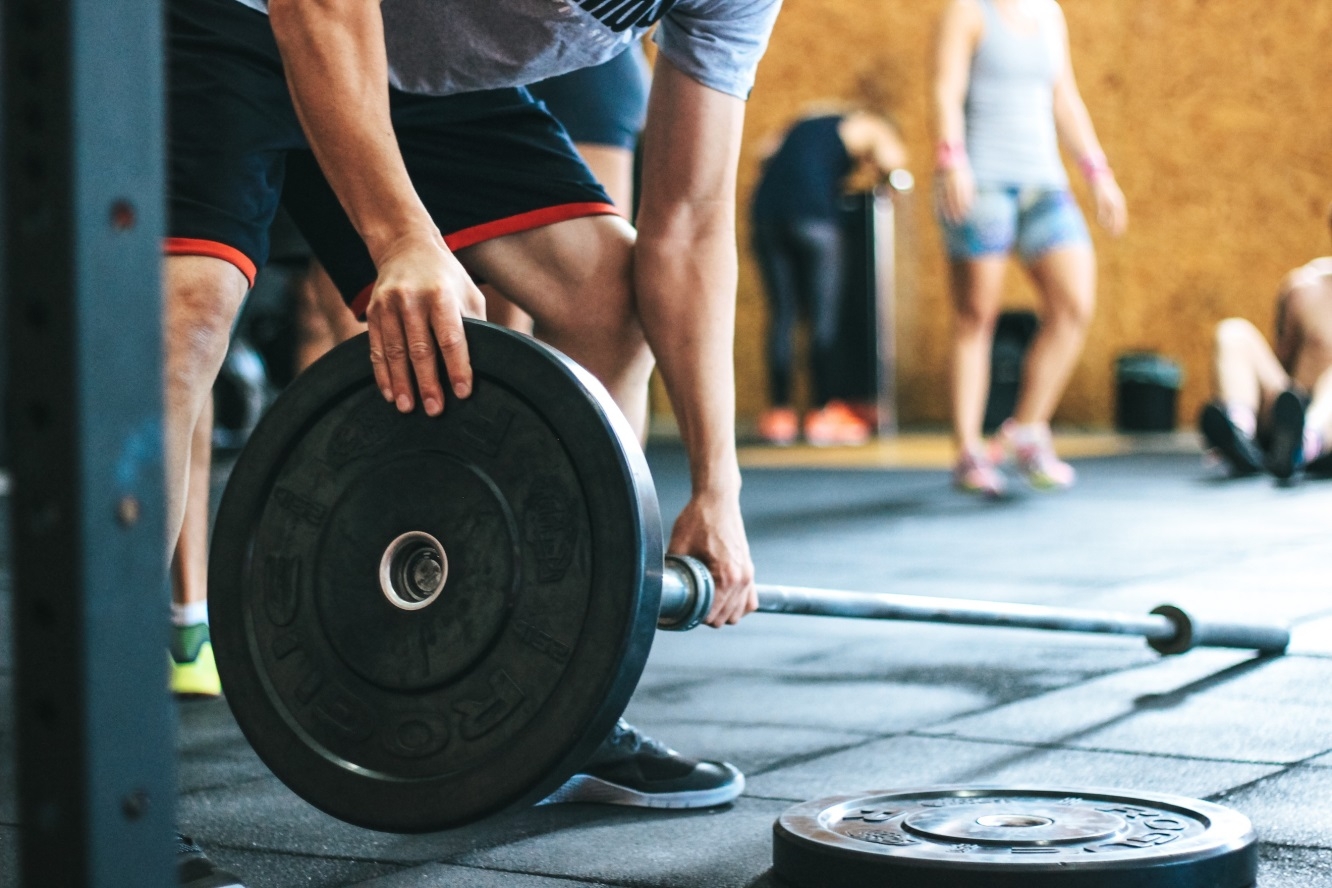 You might not see them, but they're certainly there - germs and dirt! In a recent gym study, over 70% of the bacteria found in fitness facilities were harmful and had the potential to cause severe skin infections and illnesses. While this statistic is shocking, it may come as no surprise from the high volume of people, equipment interaction, and sweat that harbor unfathomable amounts of germs and dirt in workout centers.
At the end of the day, isn't your goal to have guests walk away healthier than they came? Not contract dangerous diseases or infections! Fortunately, a thorough cleaning routine goes beyond to attack the enemy and keep your gym space clean. Here are 7 simple ways to create the cleanest workout space:
1. Disinfect properly
Offering gym-goers disinfecting wipes and sprays are excellent to help ease the spread of germs, but many times won't kill them completely. Your next best step is to have scheduled times to disinfect facility-wide. Focus on equipment, benches, workout mats, and floor. Disinfect with proper "dwell time," or time allowed for the disinfectant to seep into the floor and kill germs. Make sure this dwell time is something you add into your cleaning routine. Also read your disinfecting labels – know what could cause potential skin irritation or harm equipment.
2. Control the solution
Know there could be too much of a good thing, like water! Cleaning with too much water can cause slow or improper drying, an environment that germs thrive in. Use just enough water to properly clean your gym space, and take advantage of a scrubber's water flow setting that's adjusted for turns, different surfaces, and unique solutions. Also, use hot cleaning water at the recommended temperature- up to 140 degrees.
3. Adequately ventilate
Along with controlling the solution, drying is just as important. Adequate ventilation is the key to quickly drying the mats after cleaning. Open doors, turn on ceiling fans, and run floor fans to encourage drying. If using a scrubber, the mats will be dry in only a few minutes.
4. Select the best cleaning equipment for your space
From mops, to sweepers, and anything in between, there's a variety of cleaning options for your gym. Think about your unique facility. Avoid long cords that tangle and get in the way of your gym layout. Look for cordless, battery-powered floor scrubbers that make cleaning easier and storage simpler. Take into consideration your floor material. Properly cleaning rubber gym floor mats can be tricky. If you're using a rubber squeegee to clean rubber floors, detrimental friction is down the road, (think rubbing two rubber erasers together). Turn to a scrubber with a urethane blade which is safer and lasts longer.
5. Target those hard to reach areas
Haste truly does make waste when it comes to hard to reach areas. Bathrooms, between equipment, locker rooms, beneath benches, showers, and other tight areas are famous for housing and spreading germs. Any extra effort to target these small spaces go a long way in keeping your facility clean. While a mop might get the job done, it's not as effective or efficient. An Off Aisle Power Wand targets 10x more dirt and germs than a conventional mop, which speaks numbers when it comes to a healthy gym!
6. Think small, germ small
If you've been using a mop, you'll want to change the water frequently. But you can't help but wonder how many miniscule germs and dirt you're recycling with each spread of that same dirty water. Even worse, you could be dispersing dangerous particles, leaving them to seep into the mats and floor. Consider an industrial floor cleaner for your gym so nothing is left behind.
7. Consider a tool that gets the job done…efficiently
Having an efficient cleaning plan will help you optimize your time. Sweep first- remove loose dirt from shoes or dust. Then, utilize a floor scrubber that is brush driven, both forward and reverse that can maneuver around your gym. You'll also want to have a machine that is properly balanced to pick up all germs without destroying soft mat surfaces. Studies have shown that too much weight or unbalanced weight with floor scrubbers, like that of inexpensive imitators, can damage your surface in the long run and double your cleaning time. A scrubber like the Bulldog WD20 gets the job done faster (and better).
Running a gym certainly takes hard work and dedication, especially when it comes to cleaning. Don't make cleaning more time consuming and complicated than it already is – turn to the Bulldog Gym Scrubbers to save your fitness facility time, money, and energy. A clean workout space means healthy customers, and healthy customers mean business success!
We're ready to help you create the cleanest workout space possible.