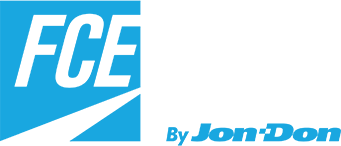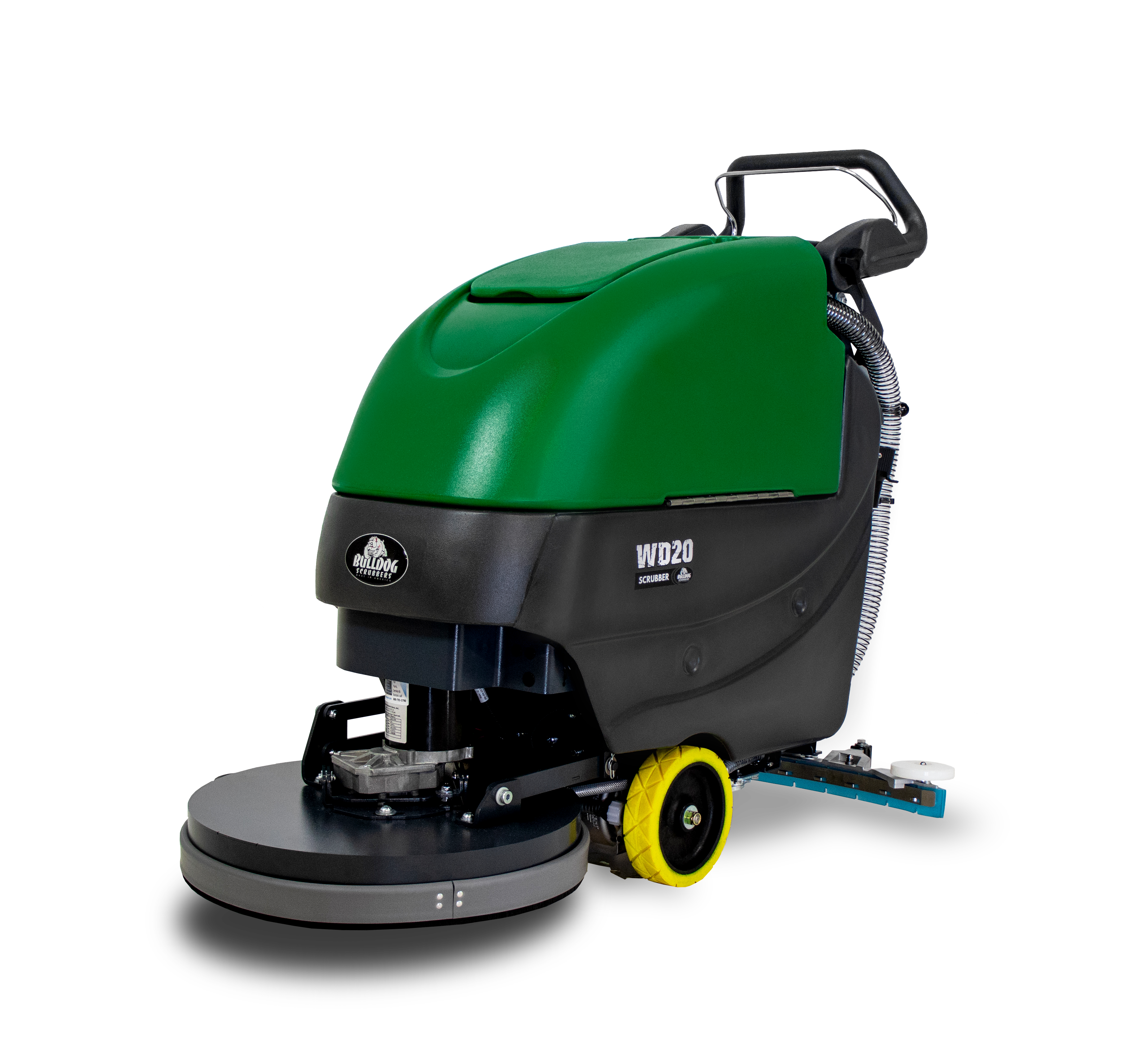 The Gym Cleaning Solution You Need
For a long time, the struggle to keep the gym clean was all too real. Crossfit box owners spent hours every night mopping several thousand square feet of gym mats, only to have the first class of the next day saturate the floors with chalk dust, handprints, and sweat angels. Factory Cleaning Equipment by Jon-Don began to see a gym owner's need for a quicker, more effective mat cleaning solution that wouldn't consume their day. What if cleaning could be done so quickly, that instead of waiting until the end of the night to clean the floors, an owner was able to clean multiple times a day? The Bulldog WD20 was developed as a heavy-duty, compact floor scrubber for smaller applications, able to withstand tough cleaning environments and seemed perfect for the job.
Benefits of Cleaning With A Bulldog Floor Scrubber
We are proud to offer the #1 gym floor cleaning machine for gym owners nationwide, now owned by over 1,400 gyms. The Bulldog WD20 Floor Scrubber proves to be a huge time saver and much more effective for cleaning your gym mats than traditional mopping. Affiliate owners all over the country are using their Bulldog on all styles of rubber mats, including rubber tiles, horse stall mats, diamond plate rubber mats, jigsaw and puzzle floor mats, inlaid wood weightlifting platforms, concrete, and tile too.
Watch Joe King from Block CrossFit explain the benefits and time savings the Bulldog WD20 Floor Scrubber
The Bulldog Wand Attachment
While the WD20 is compact enough to weave in and out of your pull-up rig, it's a bit too big for some of those tighter spaces found around fixed equipment such as rowers, bikes, GHDs, etc. Likewise, your bathrooms, locker rooms, and front end may be a challenge. Every WD20 is equipped to handle our optional Wand Attachment to help get into those tight spaces with the same efficiency and time saving ability. 
Your members want to feel comfortable that they can use your bathrooms and locker rooms without coming in contact with germs. Mopping these areas will not only do little to keep your floors from being contaminated with harmful bacteria, but it will also leave them wet. So not only does the wand attachment speed up the time it takes to clean your bathroom floors, it also leaves your floors dry immediately. No more wet locker room floors during business hours.
Watch Joe King from Block CrossFit explain the benefits and time savings the Bulldog Wand Attachment
What are your clients worth?
To be a successful box owner, your number one strategy should be to obtain new members and retain existing members. It should not come as a shock that the cleanliness of your gym is directly related to both. In fact, retention rates can drop up to 50% if a member perceives your gym to be unclean. On average, an affiliate gym unlimited membership is $150 per month. Therefore, at the very least, one client is worth $150 per month.
It's very simple. If having a clean gym gains you just one member, you will essentially be profiting each month off of leasing a Bulldog WD20.
Estimated Time and Cost Savings
The following chart is calculated based on cleaning 3 times per week at a rate of $10/hr
| | | | |
| --- | --- | --- | --- |
| Area (Sq. ft.) | By Hand (hrs) | With Bulldog WD20 (min) | Monthly Labor Savings |
| 4,500 | 2.61 | 22 | $270 |
| 6,000 | 3.48 | 30 | $360 |
| 8,500 | 4.93 | 40 | $510 |
| 10,000 | 5.80 | 50 | $600 |
More Videos of the Bulldog WD20 In Action
Frequently Asked Questions
I have small gaps between my rubber mats, will the Bulldog WD20 pick up the water in the cracks?
Yes! Part of the squeegee assembly on the WD20 is a powerful vacuum that will pick up all the water that may fall between the spaces of your gym mats.
---
Is there a buy-out option once my lease is up?
Yes! Our lease-to-own option has a $1 buy-out at the end of your lease term!
---
When I lease the Bulldog WD20, who owns the machine, me or you?
When you lease the machine it is yours upon delivery.
---
What is the warranty?
The Bulldog WD20 Floor Scrubber comes with a 3 year warranty on parts and 1 year warranty on labor. This excludes wear items and abuse.
---
Do I have to lease the machine or can I buy it outright?
While about 90% of our affiliate owners prefer our lease-to-own options, we do sell the machine outright. Interested it buying the WD20? Request a Quote.
---
I have seen seemingly similar products for cheaper. What does the Bulldog have that's so special?
The Bulldog WD20 was not intended to be a commercial floor scrubber. It's a heavy-duty, industrial grade floor scrubber made entirely in America and built with purpose to withstand tough environments like a gym. All metal parts are stainless steel, and its wear parts are made specifically for replacing with ease. For a full list of specs and features, click here. Aside from it's unparalleled build quality and high performance design, the Bulldog WD20 comes with Factory Cleaning Equipment's 24+ years of leadership in industrial and commercial floor cleaning equipment sales and service.
---
Do I need to use soap in my Bulldog Floor Scrubber?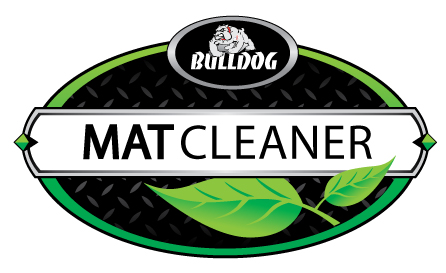 We recommend using a neutral pH detergent that won't leave harmful residues behind. We have taken the guess work out completely and produced our own detergent called Bulldog Mat Cleaner. Our Bulldog Mat Cleaner is a super concentrate cleaner that was forumlated with the US EPA. This detergent is a neutral pH cleaner that has proven to work very well on rubber gym mats. It can be used in your floor scrubber, a spray bottler or in a bucket. Bulldog Mat Cleaner is available in pre-measured packets to deliver the proper dilution. No guess work, just select the packet and mix with water. It can tackle a wide range of applications and leave your floor free of residue that may be associated with other floor detergents. Available in two different sized packages in our online store as an 80 count or 40 count box.
---
Watch Craig Kaufman of CrossFit Resurgence praise the Bulldog
Keeping your gym clean is very important. Customers appreciate the efforts you make to keep your gym a clean, healthy place to work out. Cleaning gym mats has proven to be one of the most difficult tasks. Using a mop and bucket to clean mats might be a good workout but it is not a good use of your time.
Are you fit for a Bulldog Floor Scrubber?
What our Bulldog customers are saying
July 30, 2018
"Thank you for helping us give our members the best! Our cleaning time is reduced in half with the use of your products, many thanks! ♥️"
CrossFit Kilter- Libertyville, IL
July 19, 2018
"We love ours! Couldn't clean our 5k sq ft space without it."
The Wall Fitness- Los Angeles, CA
July 9, 2018




"We love our Bulldog Scrubber!"

Eric, CrossFit Belltown- Seattle, WA
June 18, 2018




"We love ours! My floors at my Crossfit Gym stay clean and it takes me 15 mins instead of an hour! Made life much easier!"

Nashan D., CrossFit Owner- Lakeland, FL
June 13, 2018




"Literally THE best thing ever it has made cleaning so much easier!"

Zach G., TrueFIT Athletics- Lancaster, OH
May 6, 2018




"Special thank you for keeping our floors #SoFreshAndSoClean each week! It makes post-WOD, drop to the floor, roll around in agony moments that much more enjoyable..."

CrossFit Oregon City, OR
Mar. 11, 2018




"Thank you, Bulldog, for being so good to me for all these years."

CrossFit Shatter- Albany, NY
Jan. 19, 2018




"Ordered our Bulldog scrubber and it was shipped the next day. Financing was easy, assembly was easy and I had the entire floor of our gym cleaned within a half hour of opening the crate. We couldn't be happier with our scrubber - absolutely recommend FCE and the Bulldog scrubber."

Curtis M., CrossFit SCV- Santa Clarita, CA
Sep. 29, 2017




"Love love love our Bulldog Scrubber! We can keep our gym clean and ready for our athletes in very little time and with very little effort with our Bulldog Scrubber. We recently needed to replace a couple of parts and that too was very easy and took no time at all."

Denise L., CrossFit McAlester - McAlester, OK
Jun. 23, 2017




"The scrubber came and it is amazing!!!!"

Michelle B., Captain CrossFit - Prescott, AZ
Apr. 25, 2017




"The bulldog makes clean up a breeze and gives us more time to focus on what really matters.."

Carl N., Elemental CrossFit- St, Farmington, MO
Mar. 07, 2017




"I absolutely LOVE my new Bulldog scrubber. The settings and everything that it does is awesome. It keeps my gym floors clean and ALL my members RAVE about how clean our CrossFit gym floors are. I would recommend this scrubber to anyone who has the floors we do and cannot find a fast, effective alternative."

Ashley T., CrossFit 313- Burleson, TX
Feb. 16, 2017




"I am someone who loves things to look clean & tidy. Recently, Oregon Crossfit got the Bull Dog scrubber and I couldn't be more thrilled!! The floors gets a deep clean 2x a week, & looks like new!! 100% love this product! Ohhh, we also have a wand attachment that helps us get hard to reach spots!! The gym in my mind is a much happier place when it's sparkling clean! Thanks for the awesome product!"

Carly F-W., Oregon CrossFit - Bend, OR
Nov. 26, 2016




"CrossFit Belmont acquired the WD20 from Ashley, and have loved the machine! All of our clients have noticed how much cleaner the gym is. And the time we save, over the old vacuum and mop method, is hard to quantify. I don't know how we kept this place as clean as we did without the WD20 Bulldog!"

Marc C., CrossFit Belmont - Belmont, NC
Nov. 26, 2016




"Thanks to Factory Cleaning Equipment, Inc. for the 2 min solution. We went from 3 hours of mopping to 20 min to clean our floors."

Carl D. N., Elemental CrossFit - Farmington, MO
Aug. 31, 2016




"Bulldog Scrubber was a game changer for us. Mats are always SO clean."

Bryan A., CrossFit Nittany- State College, PA
Jul. 1, 2016




"Ashley and the whole crew at FCE has treated me so well throughout the process of acquiring a Bulldog Scrubber. At CrossFit Prestige we couldn't be happier with it as well as the top notch customer service they provide. Thank you Ashley and the whole FCE crew. Highly recommended."

Arthur S., CrossFit Prestige- Miami, FL
Jul. 1, 2016




"Supplied us with a Bulldog Scrubber for our CrossFit box in 2015. Since then, their customer service has been excellent, helping us out with any questions we have had regarding the scrubber. Thank you FCE!"

Jared K., CrossFit 1847- Verona, WI
Jun. 28, 2016




"Just received our Bulldog Scrubber at CrossFit 441! Well made product and the customer service has been stellar. They worked with us to make the scrubber affordable. And, from the instructional videos on un-crating to the working with us through our first troubleshoot, FCE has been so helpful. Not to mention, our mats are the cleanest they have ever been!"

Shane W., CrossFit 441- Clayton, GA