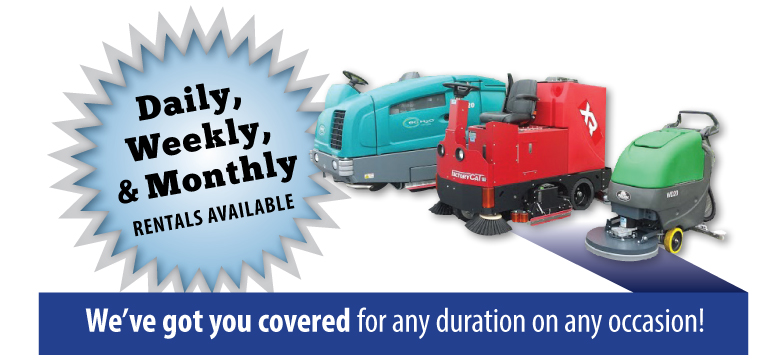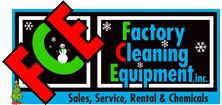 It's the most wonderful time of the year… to rent floor cleaning equipment. Whether your building is holding a large holiday gathering, planning a marketplace or parade clean up, or looking to start the year off on the best foot, we have the machine for your application. Indoors or out, large or small spaces, our team of experts will not only deliver the ideal piece of rental equipment, we will also train your staff on its proper use. With over two decades in the equipment industry now servicing both the Midwest and Southeast, our trusted team can be a gift to yours during this holiday season.
Here are 5 Reasons to Rent Floor Cleaning Equipment this Holiday Season:
1) Busy Time of Year
One key benefit of using floor cleaning equipment is the dramatic increase in productivity over a traditional mop or broom. During the holiday season, some industries find themselves extremely busy and seeking new solutions for increasing productivity while operating smoothly. Bringing in rental cleaning equipment could be the boost your team needs to increase their productivity and keep your business flourishing for the heightened demand that you may receive during the buying season.
2) Slow Time of Year
The holidays are not a mad rush for every industry. If your business tends to be slower during the holidays, a cleaning project could be time wisely spent that will keep your team busy contributing to the business during your slow time. Likewise, if you find that employees and managers are seeking more time off during the holidays, you can combat having a lighter workforce by employing rental equipment to temporarily pick up the slack of having less man power or management oversight.
3) Year End or New Year Cleaning
Start a New Year with a clean slate. What better way to ring in the New Year than with deeply cleaned flooring? Whether your business is customer facing or not, resolving to clean consistently in the coming year should begin with a thorough cleaning. Our rental equipment can help your warehouse, factory, restaurant, brewery, airplane hanger, car dealership, and many other facilities start the New Year with new first impressions.
4) Clean Holiday Parades or Event Venues
This time of year is generally filled with get-togethers and celebrations. The season's festivities can also come with unusually large cleaning jobs that can easily be tackled with floor cleaning equipment rentals. Whether a floor scrubber or floor sweeper is needed, our experts can help guide you to the perfect rental for your application. Servicing the Midwestand Southeast, our team will deliver the machine, complete training, and pick up the equipment at no additional cost. Browse our selection of compact and large equipment rentals.
5) Winter Weather
Granulate salt and calcium floride are two materials that can be found on roadways during the winter months in order to melt and prevent ice. These corrosive materials can damage floor surfaces or coatings if they are not cleaned properly. Though currently the Midwest and Chicago area are not being blanketed by a wintry mix, it is a good idea to be prepared for such events during this time of year. When the snow and ice inevitably arrive, having floor cleaning equipment rented for the season will allow workers to keep the floors clean and reduce the chance of damage. Winter damage to floors from salt sometimes can not be reversed without stripping and recoating the floors. This expense could be avoided altogether with proper floor maintenance.
Floor cleaning equipment rentals in the Midwest and Southeast are available for daily, weekly, and custom lengths of time depending on the project. Contact our team of floor cleaning experts to request a quote.
Are Polished Concrete Floors on your holiday wish list? Using a rental floor scrubber equipped with special diamond impregnated brushes, it is now possible to turn your concrete floors into polished concrete during regular maintenance of the floors. Talk to our experts today about Polished Concrete Rentals that we offer nationwide: 800-793-3790