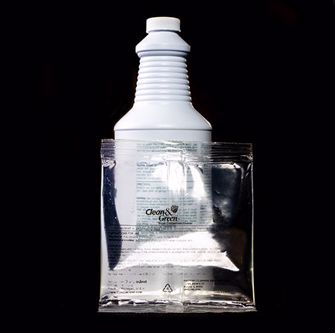 Super Concentrate Cleaner
Clean & Green is a neutral pH detergent that is safe to use on any type of flooring. Formulated through a partnership with the US EPA, you don't have to worry about harmful effects to skin or the environment. A floor cleaner like Clean & Green may be gentle enough for contact but it doesn't skimp on effectiveness. It tackles a wide range of demanding applications for a clean, residue free floor. The pre-measured packets make filling your floor scrubber easy with no need to worry about using too much or too little anymore!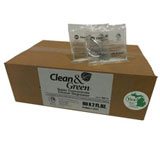 Benefits
Neutral pH
Non-toxic and biodegradable
Dye and fragrance free
Reduces freight and inventory costs
Pre-measured packets reduce waste
Stable and non-flammable formula
Provides standardization and uniform results
Recommended Uses
Hard floors (all types)
General cleaning and degreasing
Floor scrubbers
Mop buckets
Packaging Options
24/15 oz. packets
48/5 oz. packets
80/2 oz. packets
Clean & Green is safe for daily use on floor surfaces without the need to rinse. For businesses that have heavy food, human, and animal contact – veterinary clinics, schools, hospitals, airports - it is a great option. You'll spend less time messing with measuring and filling chemicals, reduce freight and handling costs, and free up floor space with Clean & Green.