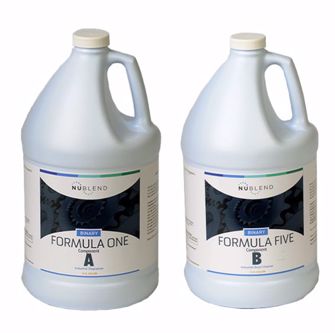 A concentrated, industrial cleaner for stubborn floor cleaning, especially for ink removal in printing houses. This Butyl fortified positive emulsion cleaner is mixed on-site, Component 1A and Component 5B, to produce 55-gallons of concentrated cleaner.
4 x 1 gallon cases (1 case Formula One Component A, 1 case Formula Five Component B). This produces 55 gallons of Concentrated Formula One Degreaser
Available as a "Drum In a Box" mix
USDA Rating A1
Talk to one of our chemical specialists to get the right size option for your application.