We have all heard horror stories about people catching deadly viruses and diseases from various environments. As a business owner of a facility with a greater possibility for diseases as such to rise, it is important that you take cleanliness and sanitation very seriously. In this particular article we go over the several steps to take in order to greatly reduce the risk of such outbreaks in bacteria.
Things you will need:
Broom
Sanitizing solution
Pump Sprayer
Floor Scrubber
Floor Scrubber Detergent
"Keep in mind that the directions in this article are for a worst case scenario. All of the steps may not be required every time you clean your floor mats if you clean them on a regular basis. It really all depends on how clean you want your facility to be."
1. Broom off any excessive debris that is evident on the floor. It is not nessecary to get every last piece of debris off of the ground, as long as you get the most of it up it will help avoid any unnecessary ware on your auto scrubber. (Things you are trying to avoid would be any large objects that could obstruct the vacumm system.)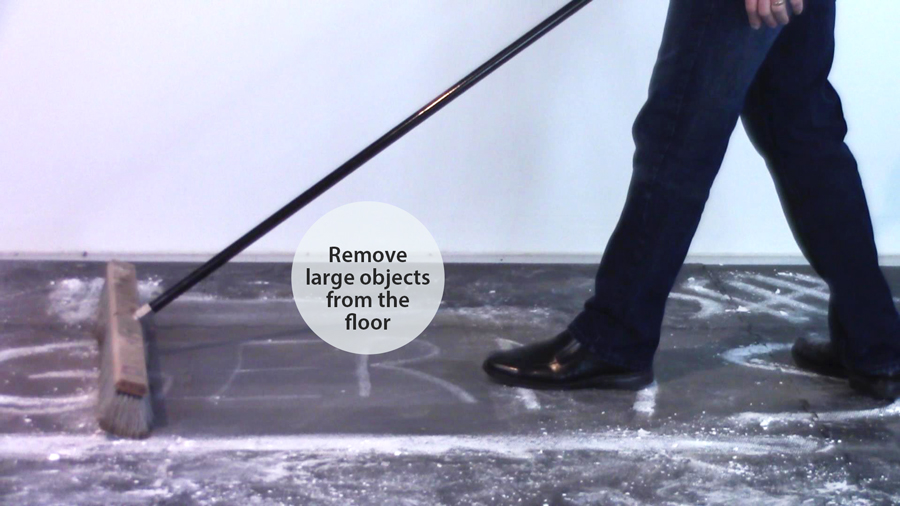 2. Next you will want to scrub the floor with your auto scrubber. If you are using a floor scrubber for the first time it is recommended to scrub without any detergent for the first month in order to pull out any left over soap from previous moppings.
3. Now that you have a fairly clean floor, go ahead and take your sanitizing solution filled spray bottle and spray down your entire floor. Remember, sanitizing solution needs appropriate dwell time in order to do its job effectively. Approximately two to three minutes should be sufficient.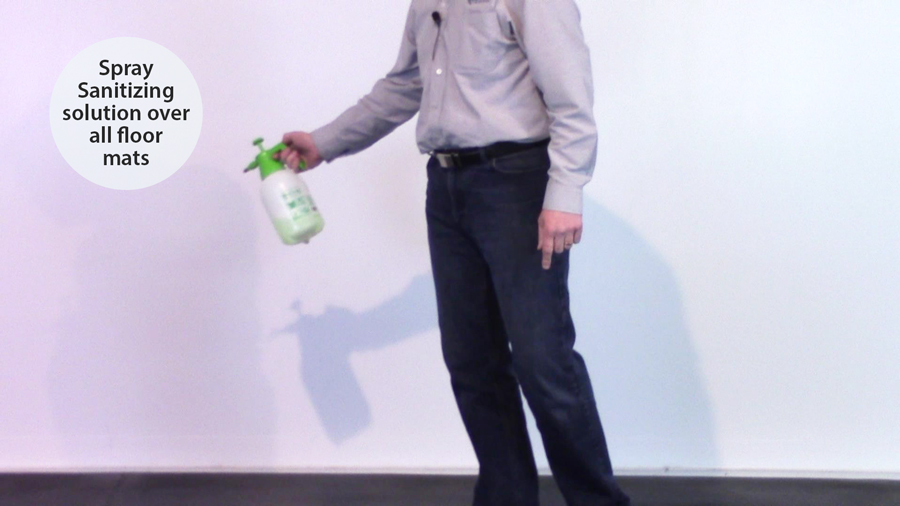 4. Now that you have let the sanitizing solution sit for some time, go back over the your mats one last time with your auto scrubber. Since the floor should, by now, be fairly clean you can move much faster with your floor scrubber both scrubbing and sucking up the water at the same time.
By Rick Schott
---
Circle the author on Google+.