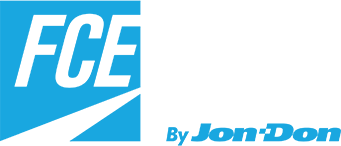 Industrial Scrubber & Sweeper Rentals in Illinois
Keeping a facility clean is no easy feat here in the greater Chicago area, which is why we make cleaning simpler than ever with sweeper and scrubber rentals. Whether you have short-term cleaning goals, little room for storage, or an interest in no-hassle maintenance included, renting an industrial floor cleaning machine is the best option. With daily, weekly, or monthly rental plans and our line of high-quality brands, Factory Cleaning Equipment has the floor scrubber or sweeper you need in these Midwest locations:
Chicago, IL
Rockford, IL
Davenport, IA
Milwaukee, WI
Madison, WI
South Bend, IN
Lafayette, IN
And other surrounding areas
Our Floor Cleaning Machines
We offer a variety of industrial and commercial floor cleaning equipment for rent in Illinois, Indiana, and Wisconsin, including the Bulldog, Factory Cat, and Tennant brands. We can help you select a scrubber or sweeper for your facility's specific cleaning needs: 
Walk Behind Sweeper to pick up dust, chunks of wood, metal, and more
Small Battery Powered Rider Sweeper for large facilities with narrow aisles
Large LP Powered High Dump Sweeper for warehouses and manufacturing plants
Small Battery Powered Walk-Behind Scrubber for gyms, grocery stores and more
Battery Powered Walk-Behind Scrubber for multiple applications on hard surfaces
Battery Powered Small Rider Scrubber for machine shops, hospitals, and more
Large Battery Powered Scrubber Sweeper to clean up to 200,000sq.ft. on a single charge
Large LP Powered Scrubber Sweeper for large parking garages and distribution centers
Our experts are just a phone call away, ready to help you find the best floor scrubber rental for your Chicago area facility. Call Today! (866) 680-4817
The Advantages of Renting
Flexibility

You can rent floor scrubbers and sweepers by the day, week, or month, depending on what your cleaning goals are. And if you find you want the sweeper or scrubber for longer, you can simply extend the rental period.

Simplicity

You'll receive the highest-quality machines and our in-house service experts continually ensure your machine remains in excellent condition. What that means for you: the same cleaning with no maintenance.

Affordability

The longer you're willing to rent, the lower the monthly price we can offer.
Learn more about how renting floor cleaning equipment can help your business.
Finding the Best Fit for You
Choosing the best floor cleaning rental for your unique facility is our utmost priority, which is why we provide a free facility survey. From the moment you contact us, one of our trained machine specialists will assess your specific space to determine the recommended industrial floor scrubber or sweeper rental for your particular application, floor type, and square footage. What's more, we work with you and your budget to offer a rental machine that is as affordable as possible.
Trust the FCE Cleaning Experts
With over two decades of floor cleaning experience, we've proudly become the most trusted industry leader in Chicago industrial rentals. From the highest quality machines to our unmatched customer service, you can be confident knowing you're working with the most reputable floor rental company while feeling like a part of our FCE family.