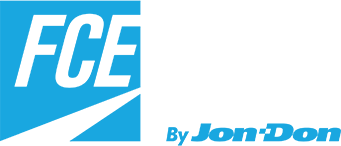 It's Time to Clean Somewhere - Brewery Floor Cleaning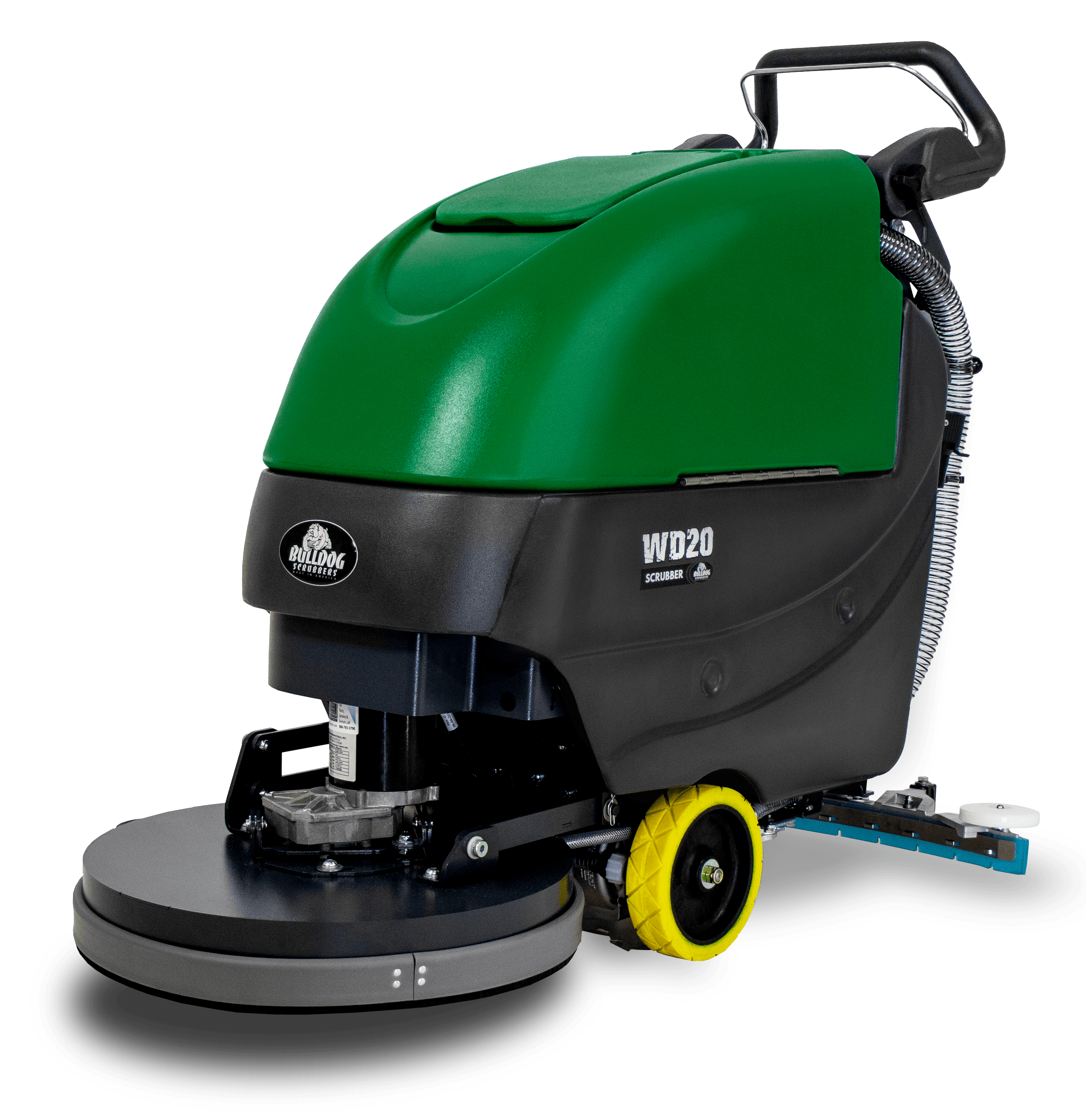 Safe on your high-end floor
You've invested a great deal of money on a high-quality floor and you need to feel confident it will last you for several years. Bulldog floor scrubbers can be customized with any of our variety of brush materials to match your machine to your floor surface.
Automatic brush install / removal
Ergonomic adjustable controls
Unique stainless steel squeegee tool with urethane blade leaves floors dry
Easy access recovery tank Simple to repair
All Bulldog floor scrubbers work on epoxy, polyurethane, uncoated concrete, wood, tile, rubber, and any other hard surface that needs to stay sanitary.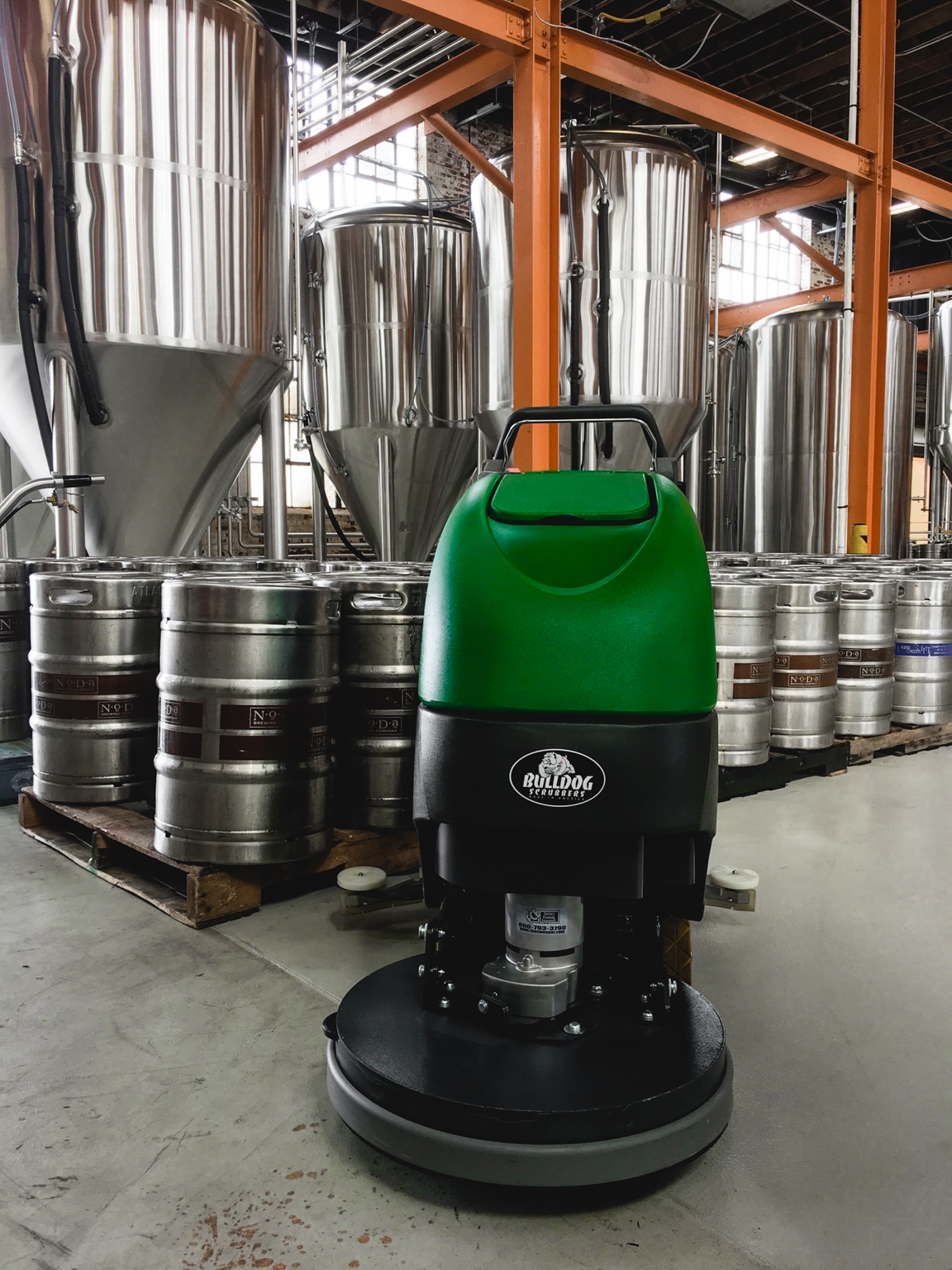 All-in-one-machine
Mops, buckets, vacuums, sponges, detergents, squeegees, brooms, power washers, etc., are all recommended tools to buy and store to keep your floors clean. Bulldog floor scrubbers put down a clean water solution, scrub, pick up dirty water, and squeegee all in one pass. Go from dirty to clean and dry in one shot!
American-made
Most compact auto-scrubbers are not designed for heavy-duty daily use in tough environments. Bulldog floor scrubbers were specifically designed to perform and are built in America to withstand in the toughest applications.
Learn the benefits of Financing a Bulldog.
The More Hygienic Way to Clean
As you may know, bacteria are very present in breweries. Keep unwanted microorganisms out of your beer by picking them up instead of spreading them around with a mop.
The Best Mop Replacement
Tasting rooms can be difficult to clean but the Bulldog WD20 floor scrubber has you covered. Sticky floors and tight spaces are no match for this walk behind scrubber. Scrub, clean, and squeegee the floor instead of spreading the mess around your facility. The easy-to-use wand attachment lets you clean underneath tables and get into tight spaces - a vast improvement from the traditional mop.
The Faster Way to Clean Brewery Floors
Save time cleaning and spend more time brewing.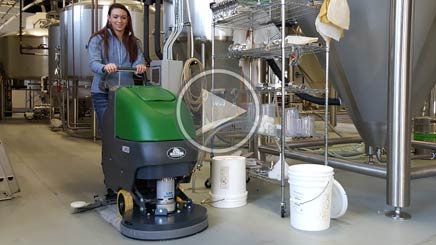 Stop Pushing the Filth Around
The Bulldog Floor Scrubber makes it possible to clean brewery floors continually with a clean water solution and pick the mess up.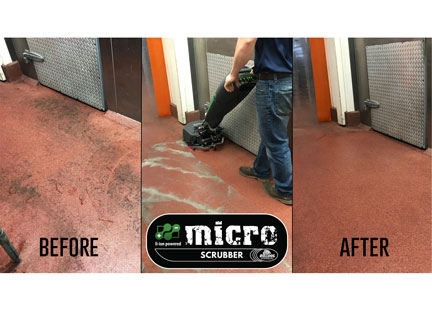 Reduce Slip and Fall Hazards
Ensuring that your floor is clean and dry after each cleaning will reduce liquid hazard concerns that are common in the brewery setting.
An Easier Way to Clean Restrooms
With the wand attachment for the Bulldog Floor Scrubber bathroom cleaning is faster and more sanitary. The impression your restrooms leave on your customers can affect the way they perceive the hygienic practices throughout the entire brewery. Leave a positive impression on your customers that come to enjoy some uniquely crafted beer with clean and sanitary restrooms.