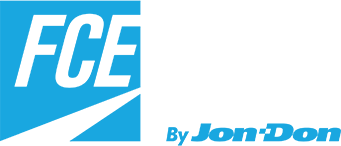 Keeping Your Floors Clean Since 1994
Your Source For Industrial and Commercial Floor Cleaning Equipment
Serving Illinois, North Carolina, and surrounding areas since 1994, Factory Cleaning Equipment, Inc. (FCE) has been dedicated to helping customers choose quality, industrial floor scrubbers and sweepers for their business's unique needs. Large or small, indoor or outdoor, industrial or commercial, our experienced professionals provide floor cleaning solutions for a vast array of applications. Our American-made floor scrubbers and sweepers we supply are smartly designed to help create a cleaner, safer, and healthier environment for your staff and customers. We offer popular brands, like Tennant, PowerBoss, Factory Cat, Bulldog, and more, so you can be confident knowing you'll receive the best industrial floor sweepers, scrubbers and all other cleaning equipment.
We also understand that floor cleaning equipment is a major investment, and at FCE Inc., we strive to go above and beyond to help make sure your sweeper or auto scrubber continues to perform for years to come. You can rest easy knowing you can depend on our quality products and services.
We Truly Value our Customers
Our valued customers are the driving force behind all that we do. We strive for unmatched customer care in every area of our business from sales and service to parts and chemicals. Every day we save our customers time, money, and help by guiding them to the specific machine, part, or detergent that best suits their needs and budget. We work hard to help improve the effectiveness and productivity of our customers' cleaning programs. And we believe that our customers' success is our success!
We also offer many customer oriented services, including flexible finance plans, our Stress Free Rental Program, and highly customizable planned maintenance programs. When you buy, lease, or rent floor cleaning equipment from us, our knowledgeable specialists will provide operator training or retraining at any point when needed. That means when you hire new staff to operate your machine, you can call on us to help make sure it is run properly. This helps extend the life of your equipment.
Various Solutions for Numerous Applications
Whether the goal is to reduce your costs to clean, improve the sustainability of your cleaning program, enhance your facility's reputation and image, boost indoor air quality, or create an overall healthier building, FCE has the equipment, chemical, resources and knowledge to help you achieve your goal. There are many benefits to investing in quality floor equipment in a range of industries. We have served a wide variety of customers including those from aviation, warehouses, fitness facilities, food and beverage distribution centers, parking facilities, retail settings, hospitals and healthcare, manufacturing, construction, parks districts, metalworking, education and more.
Staying Current with the Latest Machines and Floor Cleaning Trends
We pride ourselves in staying on top of the latest trends in our industry in order to offer the most innovative floor care solutions that can maximize the effectiveness of your floor cleaning routine. Whether it is a chemical-free concrete polishing system that can turn plain concrete floors into highly polished concrete during regular cleaning, green floor stripping techniques, intelligent insights, orbital scrubbing, Aqueous Ozone, or ec-H2O NanoClean, we have the cutting-edge solutions to cleaning issues that many facilities face. Our team of experts possesses a depth of industry knowledge that allows us to work with our customers to develop smart cleaning programs with the equipment and chemical that will achieve their goals. We aim to deliver a high level of care and commitment to each of our customers throughout every step of the process.
Our factory trained service team has the experience and skill to repair almost any make and model of even the most sophisticated floor cleaning equipment. We are able to travel to you or repair equipment in house, making it as convenient as possible to bring your down equipment back up to speed. Reducing equipment downtime is a priority for our team and we offer flexible planned maintenance programs to help find and repair minor issues before they become major expenses.
We'll Meet Your Budget Requirements in Unique ways
The floor scrubber and sweeper rental service we provide is second to none. We have used our decades of experience to create a system that simplifies what can often be a complicated and frustrating process. Because we value our customers' time and energy, we strive to make the experience of acquiring equipment as seamless as possible. We also guarantee the best rental rates in our class of equipment. Gain access to a fleet of top quality rental equipment with delivery available within 24 hours when you choose to work with us.
From new and used equipment to long-term and short-term rental equipment, we are committed to delivering you the ideal machine in respect to your budget. Offering maintenance plans, finance plans, operator training, replacement parts, environmentally-friendly detergents, concrete polishers, floor strippers and carpet extractors, our knowledgeable floor care personnel have the resources and expertise to help improve your cleaning program. Each of our machines are thoroughly inspected by our factory-trained technicians and sold with an FCE Certified Warranty.
Sharing Our Knowledge with Others
We aim to help our customers make better, more informed decisions regarding their cleaning routine by sharing our knowledge. We provide helpful maintenance tips, best practices, answers to FAQs, and more. Our company blog is regularly updated to address different cleaning challenges, share the latest trends, tips, and other news that would be useful to our customers. Our knowledge and expertise are what help us deliver first class service.
In over 24 years in the business, we have created lasting relationships with many customers. By delivering quality products and equipment with superior customer care at the forefront, we have become a preferred leader in the equipment industry. We understand that without our customers we would not be here today! At Factory Cleaning Equipment our customers truly come first and we believe it shows.