Of course, purchasing a brand new machine would be your first option, but it may not be the best. We've all been pretty hesitant about buying anything used. Simply because you never know how it was maintained before you. What if you buy it, and then it stops working a few weeks later. Or worse, what if it stops working as soon as you leave? Rest assured, when purchasing a used machine with factory cleaning equipment we take care of all of those problems and then double check to make sure we didn't miss anything in between. Here are 4 reasons purchasing a used machine may be better than buying a new:
1. Rebuilt Machines
We don't just fix our used floor scrubbers, we inspect them from top to bottom and then we rebuild them. During our inspection, we install all new parts and equipment to make that used machine feel brand new. From batteries, driver seats, hoses, and much more. Just because you buy used doesn't mean it has to look used.
2. FCE Certified Warranty
Unlike our competitors, there's no minimum purchase price to receive our warranty, restrictions,  or a 72 hour time limit. If you buy a machine from us, you're automatically covered.If you're not satisfied with your used machine, let us know and we will make it right.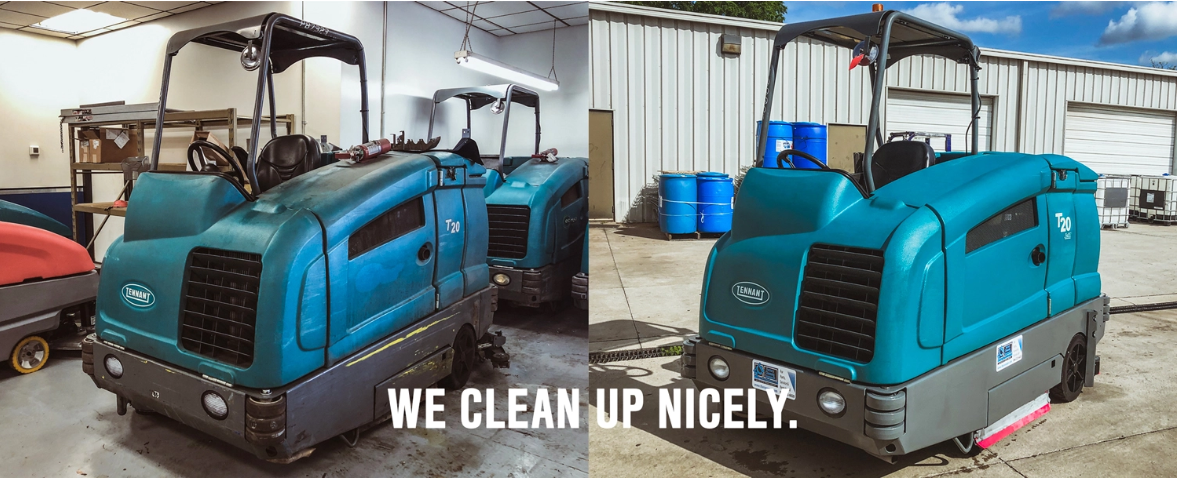 3. Same Top Brands
We have an ever-changing selection of used floor scrubbers and sweepers from some of the top brands! Like PowerBoss, Tennant, Factory Cat, and much more.
4. Saving the World!
Last but not least, when you purchase a rebuilt floor scrubber you're saving yourself money, while also helping the enviroment by reducing your carbon footprint!