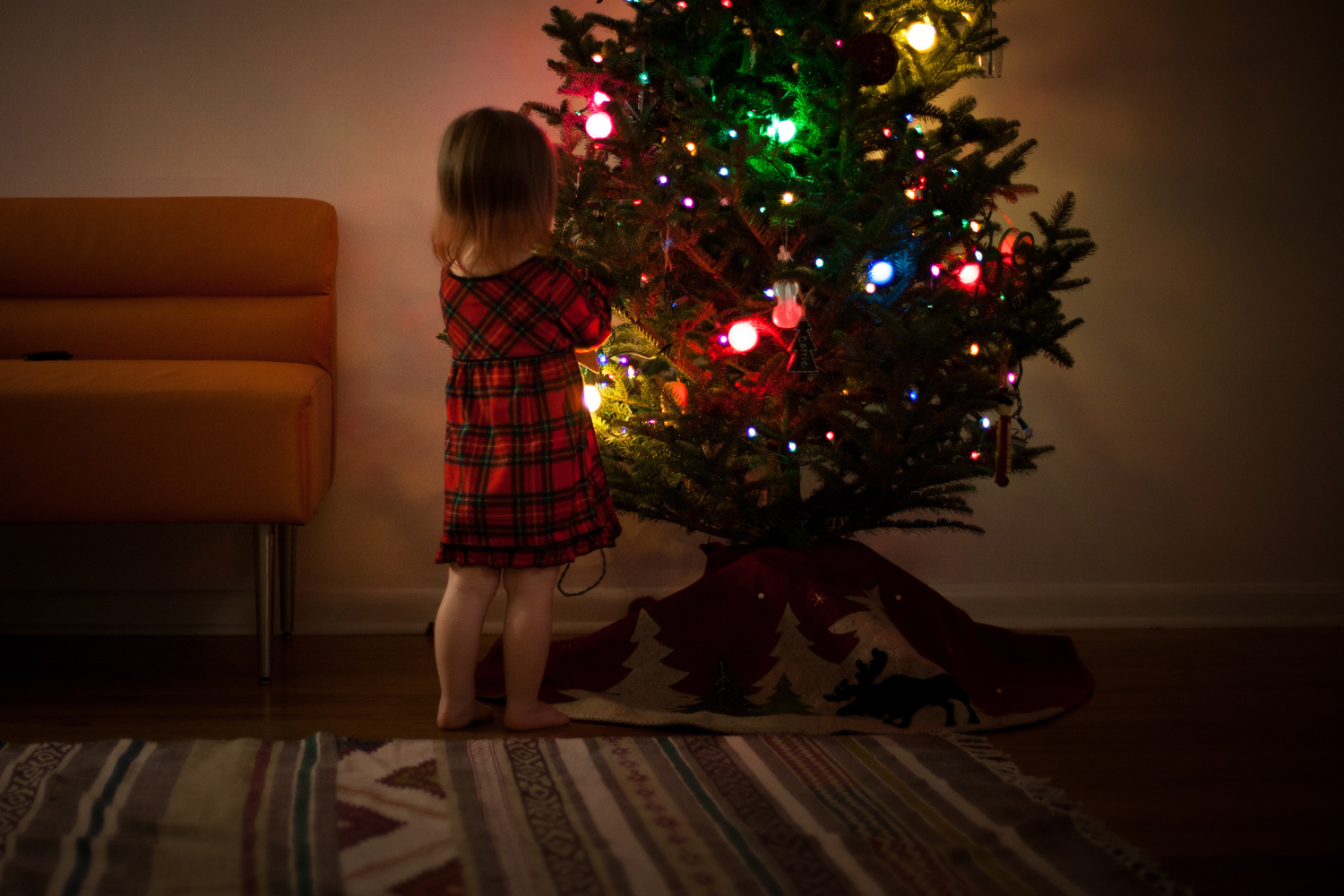 There's nothing like a real Christmas Tree during the holidays with their natural scent and cheerful memories. Yet hardwood floor owners need to be extra careful when having a real tree in their homes. Here's how to protect your floors (especially hardwood) this holiday season:
Pre-sweep or vacuum
Give your floors a pre-sweep or vacuum where you're planning on setting up your tree, so no debris gets caught beneath the heavy tree stand and your floors.
Prep your tree
Before bringing your real Christmas tree inside, shake or tap it to remove any loose needles. Also, test the tree stand so you're not forced to make adjustments when it's already inside.
Prepare a barrier
Place an absorbent mat or tray for between the stand and your floors. This not only pads the heavy tree, but it also prevents any water you pour into the tree stand from making contact with your floors. Pick a mat that's specifically made for under a tree stand. Don't use a towel, bed sheet, or anything that holds onto water and threatens your hardwood floor's finish.
Cover with a tree skirt
A tree skirt above both the mat and the tree stand ensures Christmas tree needles, drops of water, and sap aren't making direct contact with the floor.
Clean pine needles frequently
Loose pine needles can scrape and scratch your floors and simply cause an excess mess. Sweep or vacuum as often as you can so fewer loose needles get dragged around your home's floors.
Remove tree sap effectively
It's not uncommon for tree sap to find its way onto your floors. Cleaning tree sap off of flooring is easier said than done, but here are some tricks that can help remove it:
Ice the spot for 10-15 minutes until the sap hardens and you can gently pick it off without scratching or scraping the floor, and then wipe away the water.
Give the sap a soapy soak with an oil soap or dishwashing liquid for 15 minutes. Using a soft brush, gently scrub the area clean and wipe off the soap residue. Vegetable shortening is a good substitute.
Use rubbing alcohol to soak a cloth or paper towel, dab it into the sap spot, allow it to dry, and then gently pick off the sap.
Relax this holiday season knowing the floor cleaning experts at Factory Cleaning Equipment, Inc. have your back (and your floor's). Contact us with any questions or if you want to learn more about our floor cleaning solutions.