When it comes to the maintenance of industrial floor scrubbers and sweepers, we often mention how critical proper Operator training is for increasing the life of floor cleaning equipment. More importantly, Operator training can also help limit workplace injuries. Nearly one quarter of all accidents in the workplace involve lack of or inadequate Operator training. With over 30,000 serious injuries occurring in the workplace each year, Operator training, re-training, and evaluation should be a top priority.
Only trained or authorized employees should be permitted to operate powered industrial floor cleaning equipment. For inexperienced Operators or trainees, individuals may operate a floor scrubber or sweeper if under direct supervision of knowledgeable, trained, and experienced individuals that are able to evaluate competence, so long as the operation of equipment does not endanger the trainee or other employees. Operators must also be at least 18 years of age.
If renting, leasing, or purchasing a floor scrubber or sweeper in the Midwest and Southeast, our equipment experts provide Operator training upon delivery of the industrial floor cleaning equipment. In addition, we are available to return to your facility for Operator re-training or to train new staff at no cost over the course of the life of the machine.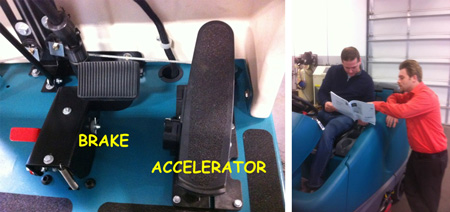 Safe, productive Operators require more than just training. A combination of knowledge, training, and equipment that is in good repair creates the most effective, safe operation. If a machine is in need of repair, defective, or is in any way unsafe, take it out of service. Our staff is able to perform a detailed inspection of your equipment while at your facility. This can also help determine if there is any equipment abuse or misuse happening.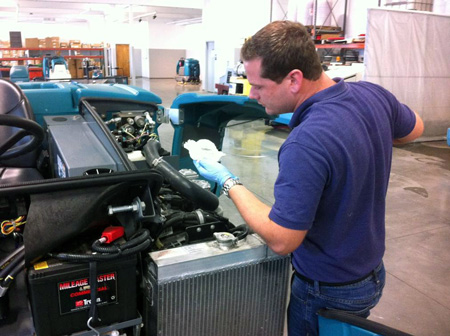 The safety risks associated with operating industrial floor cleaning equipment can be minimized by exercising care and using common sense. Hazards of floor cleaning equipment operation include collision with objects or pedestrians, poor maintenance, and use of equipment for a purpose for which it was not intended or designed. Therefore, Operators that are thoroughly trained, competent, physically and mentally fit, and can maneuver the equipment with care are essential.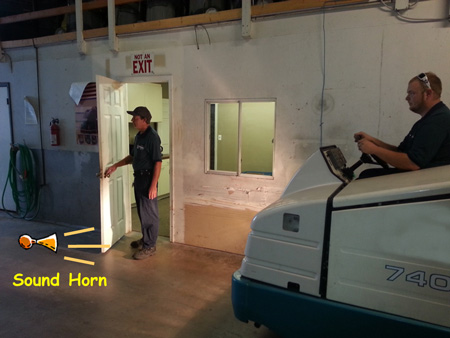 If training is in your company's safety manual, it is required. Workplace safety should always be a top priority. Maintained equipment and trained Operators can help limit the risk of injury. Our team of experts is available to assist with or answer any of your questions regarding Operator training procedures as needed.