With the spacious, heavy volume, and around-the-clock nature of warehouses, it can sometimes be difficult to give your floors the attention they deserve. Yet with a lot of wear and tear on a daily basis, warehouse floor cleaning should be a high priority. From spills to tire marks to dust and debris, a warehouse floor can become a dangerous hazard if you aren't careful. Here's why clean floors are important and how you can achieve them with the help of a floor cleaning machine.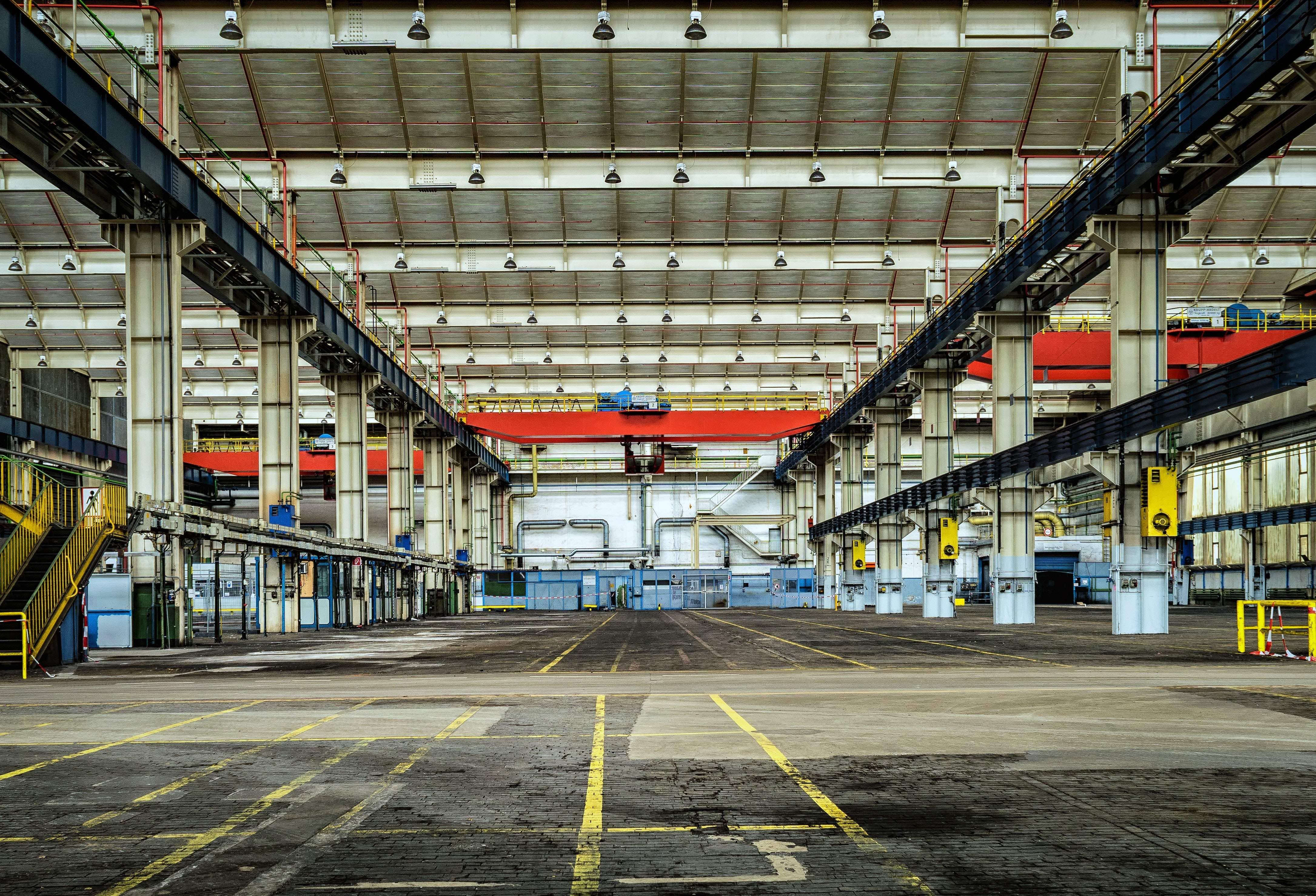 Why Warehouse Cleaning is Important
Safety
From slick oil spills to something as simple as a piece of cardboard, there are numerous warehouse hazards that can put your employees at risk. When you put in the extra time and effort to ensure your floors are as clean as possible, it creates an environment where workers have a clear line of vision, where there's no debris in their lane, and no one has the opportunity to suddenly slip or swerve. When you take your floors to a higher standard of clean, you'll also create a higher standard of worker protection.
Productivity
What would be more efficient – a warehouse with forklifts running over and avoiding debris? Or a warehouse with clear aisles where dust is minimal? The latter is not only a smart practice but also encourages employees to be more productive as well. Think of when your desk is a disorganized, dirty mess versus when it's tidy and clean. When it's clean you're not distracted by the mess, you're more focused on the task at hand. The same goes for your warehouse floors!
Higher Level Appearance
A clean warehouse speaks volume to your employees and customers. When floors are dusty, your products soon become dirty too, and no one wants to ship products that are dirty or dusty. This is why regular warehouse floor maintenance is so important. Give potential customers a great first impression. Prove to your company and others that you're a professional business that prides itself on a clean commercial facility.
How to Properly Clean Your Warehouse Floors
Keeping your facility floors clean is essential to operate a safe, productive warehouse, but it doesn't happen overnight. It takes time and effort to achieve the clean working environment you desire. Here are some tips to properly clean your warehouse floors:
Stick to a schedule
Regular floor cleaning is the best way to maintain your warehouse. Be realistic about what your facility needs. If it's weekly cleaning, then plan time for that. If it needs a few days of deep cleaning every month, then make time for those cleaning days. Address your higher traffic areas where packing materials or debris tend to build up and assign your priority cleaning tasks to a daily, weekly, or a monthly cleaning schedule. While every warehouse space is unique, discover what your specific facility needs to get the job done right.
Be proactive
It's easy to let your facility build up in dirt. Yet it's just as easy to clean little by little as you go. A little cleaning effort day by day helps keep your facility cleaner over time. Place trash and recycle bins throughout your warehouse for cardboard, packaging, paper, etc. to prevent packing materials from building up. Divide cleaning zones and responsibility - assign various zones to individuals and make it clear that area must be clean by the end of a shift. Cleaning up simple debris, removing coffee cups, or wiping up spills daily goes a long way.
Utilize a floor sweeper or scrubber
For a large space, a warehouse floor sweeper or scrubber is often necessary to clean warehouse floors thoroughly. Using the right warehouse cleaning equipment not only gives you a better clean, but also increases your productivity, resulting in higher sales, higher quality of work, and fewer liabilities that could cost you big time. Industrial floor sweepers and scrubbers also give your warehouse the durability and flexibility your facility needs.
The Best Warehouse Cleaning Machines
For each unique facility, there's a unique floor sweeper or scrubber. Between a variety of walk behind and ride-on models, along with compact, mid-size and large sizes, there's a machine for your specific cleaning goals. Here are the most common warehouse floor cleaning machines:
Sweeper
A ride-on sweeper, like the PowerBoss Atlas, makes your floor sweeping highly productive. From a premium hydraulic system that raises and lowers the main and side brooms, to one of the most fuel-efficient engines on the market, this warehouse floor sweeper takes cost-efficiency to a new level.
Sweeper/Scrubber
Combination sweeper/scrubbers, like the PowerBoss Nautilus, Factory Cat GTX, and Factory Cat XR, combine the clean of two different machines to give you a powerful clean while cutting down your cleaning time and labor costs.
No matter your specific cleaning goals, our floor cleaning experts at Factory Cleaning are ready to lend a helping hand to your warehouse floors. For over 24 years, we've been helping warehouses like yours become clean, organized, and safe working environments.
Give your warehouse facility the clean it deserves.