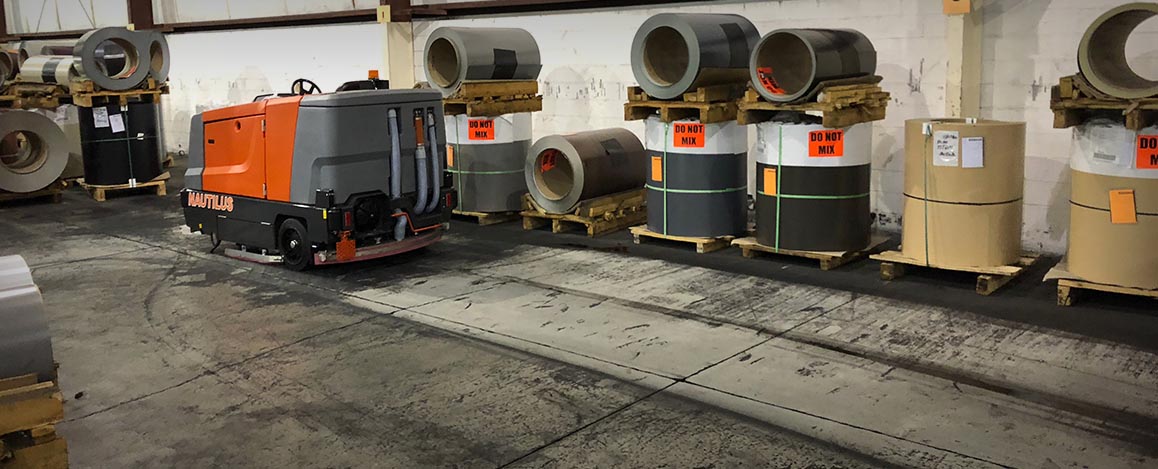 After working in the industry for over 20 years, people often ask us, "Who makes the best floor cleaning machines in the industry?" We wish we could give you one name or brand, but it's just not that simple. The answer to who makes the best for any type of floor scrubber is probably the same…"It depends."
To us, different floor sweeper and scrubber manufacturers have their strengths and weaknesses. One manufacturer may excel in walk-behind sweepers and be weak or non-existent in the rider scrubber category. Others may have excellent machines and very poor parts support. The bottom line is you need the correct floor cleaning machine for your application, at a price you can afford, with parts and service support to back it up. Below are some things to consider when choosing an industrial floor scrubber manufacturer:
Best Floor Scrubber Manufacturers: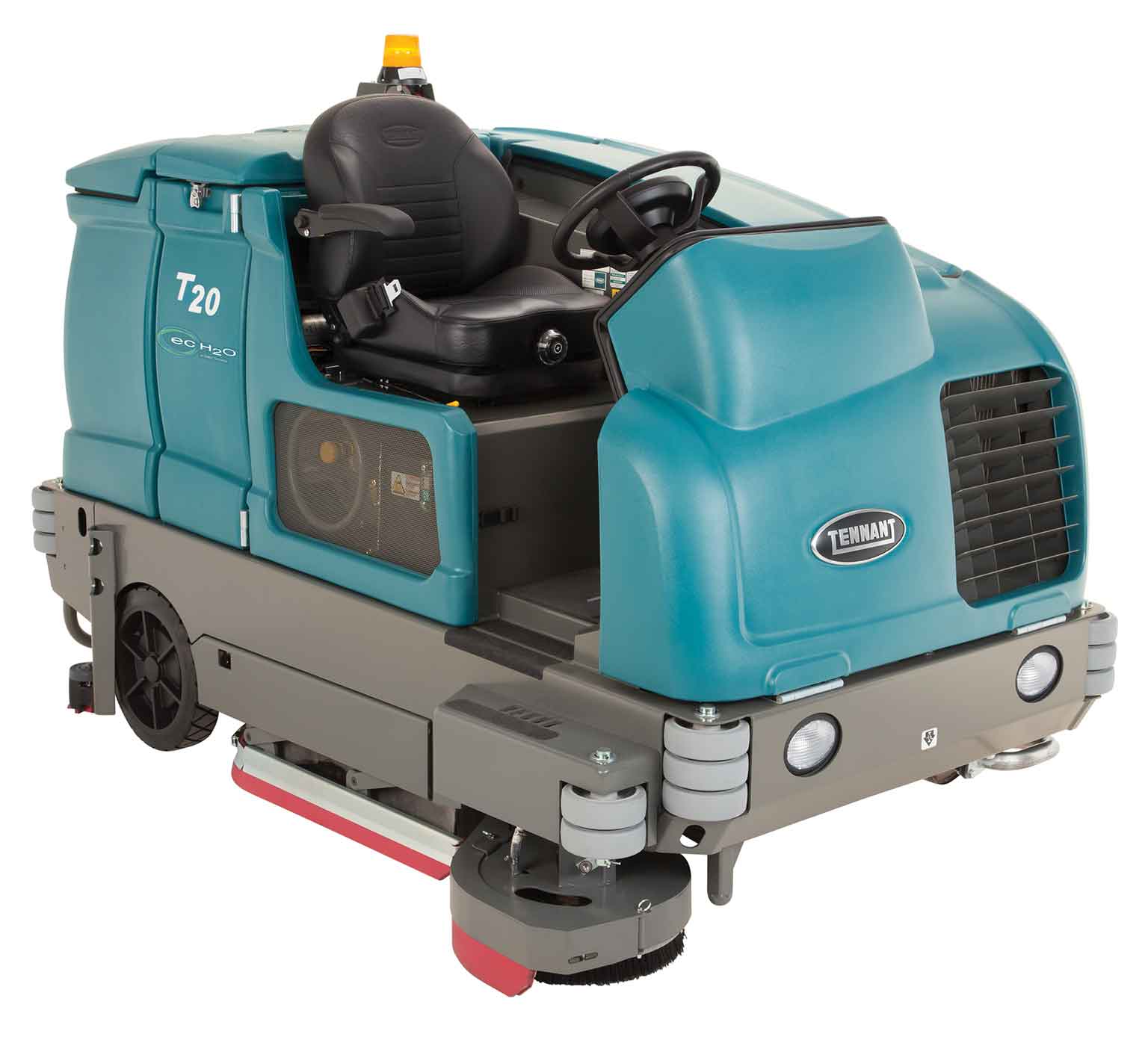 Tennant scrubbers are well-made premium priced machines – and their parts and service support is just as great. Many people believe they are worth the price, and we'd tend to agree. Service and parts are available almost anywhere in the U.S. If you care about resale (most people don't), Tennant floor scrubbers and sweepers hold their value in the U.S. better than most other brands. They are also easy to rebuild. Many of our customers think the best choice is a rebuilt Tennant scrubber.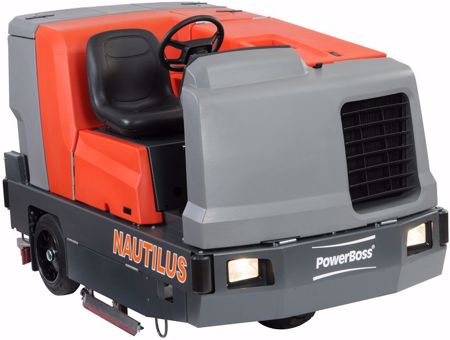 Owned by a German cleaning equipment conglomerate called Hako, PowerBoss is one of the largest cleaning equipment companies out there, similar to Nilfisk. PowerBoss started out as an American owned company with a novel idea- one machine that sweeps and scrubs at the same time. They quickly took market share from Tennant back in the 90's. Management problems followed and in our opinion, the company lost its edge. Until recent years, these same designs were marketed and the company shrunk. But lately, under new leadership, some new designs have emerged in their LP & Diesel powered machines. Their new large area sweepers and scrubbers are built with value and longevity in mind. Parts support is adequate so make sure you have a good local dealer for service. We believe the Nautilus and Nautilus HD floor sweeper scrubber machines are two of the highest-quality, best performing machines in our industry.
Factory Cat is a quality heavy-duty floor scrubber and sweeper brand that does not have a premium price tag. They are American made with a great deal of pride and innovation and are probably the fastest growing company in the industry.  As a family owned company, Factory Cat truly cares about their customers. If you ever have a major problem, you will be dealt with fairly by Factory Cat. Parts support is excellent anywhere in the U.S. Make sure you have good local service support – their dealer coverage across the country is not 100%. The GTX Ride-On and XR Ride-On are two of the best sweeper scrubber, 2-in-1 cleaning machines offered by Factory Cat.
Nilfisk Advance Scrubbers
This Danish owned brand, Nilfisk, is one of the largest cleaning equipment companies in the world. They aim to also be a premium brand, like Tennant, however they do not have near the loyalty in the industrial market in our opinion. Some machines are made here in Minnesota, some are made overseas. Like Factory Cat, you need to make sure you have a good service center in your area. While our experience with getting parts from Advance has not been entirely positive lately, your experience might be different.
Are you asking yourself these questions?
Your biggest priority with any type of industrial floor cleaning equipment is simple - buy your machine from someone with experience and a good reputation. These are the questions you should be asking a floor scrubber company:
How long have they been in business? Experience matters!
Are scrubbers their main focus or if they are just a sideline for them? Attention to detail is important!
Are you listening to the advice of experienced companies when it comes to the best value for your application? You want the best fit floor scrubber for your cleaning needs and facility size.
Do they offer excellent parts and service support? A machine without great parts and service support is useless.
Will their machines still be in use years from now? Most machines will clean the floor on the demo. You want a floor scrubber that lasts you years to come!
Do you need an industrial or commercial floor scrubber?
Industrial floor cleaning machines are for concrete and other heavy use applications, whereas commercial floor scrubbers are meant to clean tile floors and other smooth surfaces. If you are a heavy user of cleaning equipment, putting a commercial floor cleaning machine in a factory or warehouse could be very expensive in the long run. While the best industrial scrubber units cost more, they are well worth the price.
Still not sure what machine is best for your facility's cleaning needs? Factory Cleaning Equipment, Inc. is just a phone call away from helping you find the best scrubber for the job. With our wide variety of floor care equipment and our excellent customer service, we'd be more than happy to find the best scrubber for you.