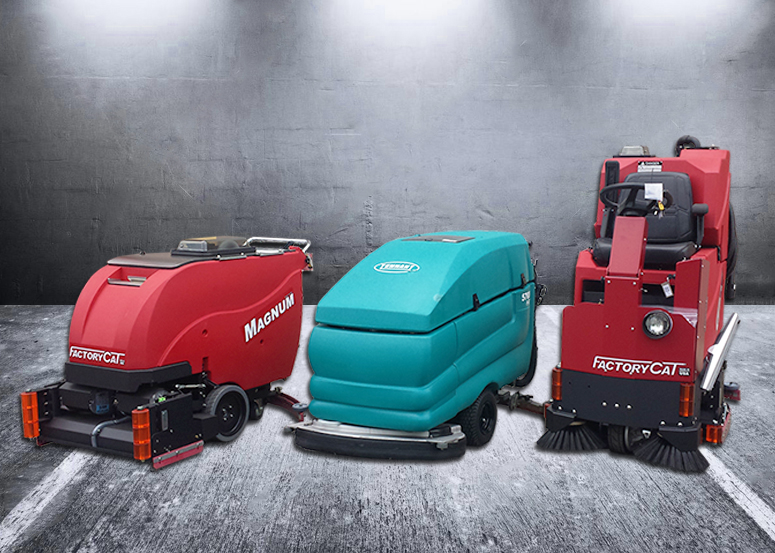 A sustainable cleaning program is an important part of reducing the social, economic, and environmental impact of a facility. The benefits of sustainable cleaning programs are far reaching and include improving work conditions, improving the image of the business to consumers, saving resources and saving money. When a large or small facility begins making changes toward a greener cleaning regimen, they join the ranks of many Fortune 500 companies and represent an influential effort to conserve our resources. Green cleaning simply put is "protecting health without harming the environment," according to the International Facility Management Association in "The Business of Green Cleaning." Implementing a sustainable program can improve the well being of workers or occupants, extend the building's longevity, and can be of financial benefit.
Leadership in Energy and Environmental Design (LEED) is a set of rating systems developed by the U.S. Green Building Council (USGBC) that recognizes champion building strategies and practices. If your building is striving to reach a particular level of LEED certification, the cleaning equipment utilized by the facility should be evaluated, see EBOM-2009 IEQc3.4. In addition to environmentally friendly equipment, using green chemicals and creating measurable policies will begin your business on the road to a sustainable cleaning program that can have a positive impact whether or not LEED certification is a goal.
Equipment
Making green choices when it comes to industrial floor cleaning equipment is an important step to maximize the cleaning program's commitment to sustainable practices.
New technology allows some floor scrubbers to convert water into a floor cleaning solution, eliminating the need for chemicals. These machines are able to reduce the amount of water utilized by the equipment at the very same time.
Rather than replacing run down equipment with new machines, tired old floor cleaning equipment can be rebuilt to like-new condition. Our service experts offer a renew program that reduces the need for companies to scrap old equipment in favor of buying new. This is not only an environmentally friendly option, it is often much more economical than purchasing new equipment.
Sweeper-scrubber machines are another option for improving the sustainability of your cleaning program. By utilizing one multifunctional machine in favor of two separate machines, a company can reduce its environmental impact.
Industrial floor sweepers, like the Factory Cat 34, boast extreme dust control that can improve the air quality in industries that create airborne dust. Improved air quality is another factor to consider when creating a sustainable floor cleaning program.
Chemicals

When creating a sustainable cleaning program, cleaning chemical is often the first thing to be evaluated. Some factors to consider include: biodegradability, pH, volatile organic compounds (VOCs), dyes, fragrances, ingredients, flashpoint, and bio-based or renewable resources. Look for the Green Seal, EcoLogo and EPA Design for Environment certified products. Clean & Green concentrate cleaner, for example, was formulated with the US EPA, as a neutral pH, environmentally safe cleaning option that can be used in a floor scrubber or in a bucket on virtually any floor. Without sacrificing performance, this eco-friendly cleaner can elevate the sustainable cleaning practices for a wide variety of applications. At Factory Cleaning Equipment, we carry a number of environmentally friendly chemicals. Visit our detergent store for more.
Measurable Policies
Having a cleaning policy or cleaning schedule can go a long way to ensure that your facility stays on track and dedicated to sustainable cleaning. Before you begin a greener program, keep a record of current electric, gas and water bills for comparison. Once it is specified how and when green cleaning will occur in your facility, keeping track of chemical usage, water usage, air quality, and dollars saved are measurable ways to determine the impact of your sustainable cleaning procedures. If LEED-EBOM certification is the goal of your facility, then the standard procedures should be managed and audited.
Starting the practice of greener cleaning practices is a step towards a more sustainable facility. In order to reap the benefits of these practices, start by making environmentally friendly choices with equipment and chemicals. Then create cleaning policies that have a measurable impact. Cleaning in a sustainable manner is a practice that has longevity. The benefits extend beyond the confines of the facility that is being cleaned. Gain gratification knowing that the cleaning policies that you employ are responsible choices for the world as a whole. For assistance beginning your sustainable cleaning regimen, contact the floor cleaning experts today: 800-793-3790.