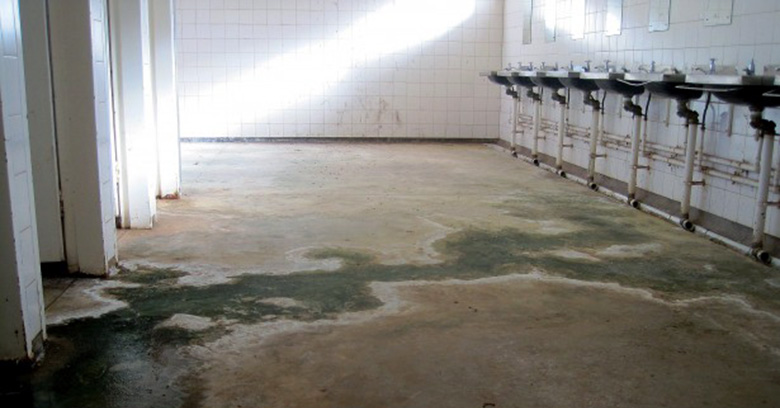 Your restaurant service team is exceptional and your food is consistently delicious yet you are losing customers at a staggering rate. What could be going on?
Check your restrooms.
The cleanliness of your restaurant restrooms can have a larger impact on your restaurant's online reputation and overall revenue than you might expect. According to a Harris poll, reported by USA Today, nearly 1 in 3 customers won't return to a restaurant with dirty bathrooms. Not only do they not return, but half of these customers will tell their friends or post online about their poor experience. First impressions always matter, especially when it comes to your restrooms. Many customers tend to base their impression of a restaurant's entire cleaning practices, including their kitchen, on the cleanliness of the restrooms.
Get Rid of Odors, Don't Mask Them.
One of the main restroom offenders is odor. Bad odors caused by bacteria will instantly give your customers the impression of an unsanitary restroom. This type of bacteria can often be found in grout lines where mops cannot thoroughly clean. If you are constantly running into issues of a foul smell coming from your restrooms, it may be time to look at the effectiveness of the products and tools you are using to clean. Although a mop is most often the choice tool for cleaning a restroom, there are more hygienic and effective options. A floor scrubber cleans continually with a clean water solution, agitates the grime, and removes the dirty water through a strong vacuum system allowing the machine to clean the floors in a much more hygienic manner than a mop. It is also able to leave the floors dry immediately after scrubbing. The problem is that most floor scrubbers cannot maneuver in tight areas such as restaurant restrooms. Now, all models of our compact line of floor scrubbers that are ideal for restaurant use can be equipped with a scrubber wand, allowing restaurants to deep clean in tight spaces such as behind toilets and in between stalls with ease. Foul smells in the restroom will not disappear without understanding where they are coming from and removing the source of the odor.
The right tools save time and money.
Why are restaurants not paying close enough attention to their restrooms? Many restaurants are likely to consider restroom maintenance an added expense rather than an investment in their business. The real expense is actually in not maintaining your restrooms thus losing repeat business, leading to an unkempt image, and poor reputation. The Bulldog Wand not only cleans more effectively, but it also cleans faster than a mop and bucket. Investing in tools that will get the job done right and done quickly can help your restaurant project a clean image that is vital to retaining customers and gaining positive customer reviews.
Another top restroom issue that customers take note of are overflowing toilets. Once the toilet is repaired, simply mopping up the water and leaving the floors wet with a mixture of dirty water will not result in floors that dry clean. Using a scrubber wand, the excess moisture can first be removed with the powerful vacuum system, and then cleaned quickly with a clean water solution leaving behind clean and dry floors. This is a much more sanitary way to clean up a restroom that has had a toilet overflow. Cleaning properly will once again reduce the odor-causing bacteria that can flourish in your grout lines and turn your loyal customers away.
The chemical you use on the floors matters too. Always allow for proper dwell times and follow dilution ratios as instructed on the packaging. Controlled portions help ensure the correct dilution ratio is achieved, reduce waste, and make it easy to take inventory of your chemical. Floor chemical that come in pre-measured packets, like our eco-friendly neutral cleaner, also take up very little storage space. Disinfectants should be used and followed with a fresh water rinse and extraction to thoroughly rid your floor surfaces of contaminants.
According to another poll reported by MyCleanLink.com, these are the Top 10 Dirty Restaurants Factors Preventing a Returning Customer:
58% overflowing toilet.
57% unpleasant odor.
49% slippery or dirty floors, with a build up, gum or other residue.
38% dirty partitions, doors, doorknobs, walls or fixtures.
38% dirty and wet sinks and countertops.
33% insufficient toilet paper.
31% overflowing trash or waste cans.
28% insufficient liquid soap --- I am assuming it's the lack of or amount of soap.
22% non working toilet paper dispenser.
19% unavailable management or employees to receive problems.
There is great value in cleaning on a routine basis with the right tools. Scheduled cleanings will help your staff and management stay on top of cleaning your restaurant restrooms. Spot and daily cleaning is often not enough, especially for high-volume quick-service type of facilities. Deep cleanings that remove built up soils on walls, floors, toilets, and sinks should be a priority. Make your restrooms accurately reflect the hygienic practices, care, and pride you take in all areas of your restaurant business.
To learn more about how to stop losing revenue over dirty restaurant restrooms, contact our cleaning equipment experts today: 800-793-3790