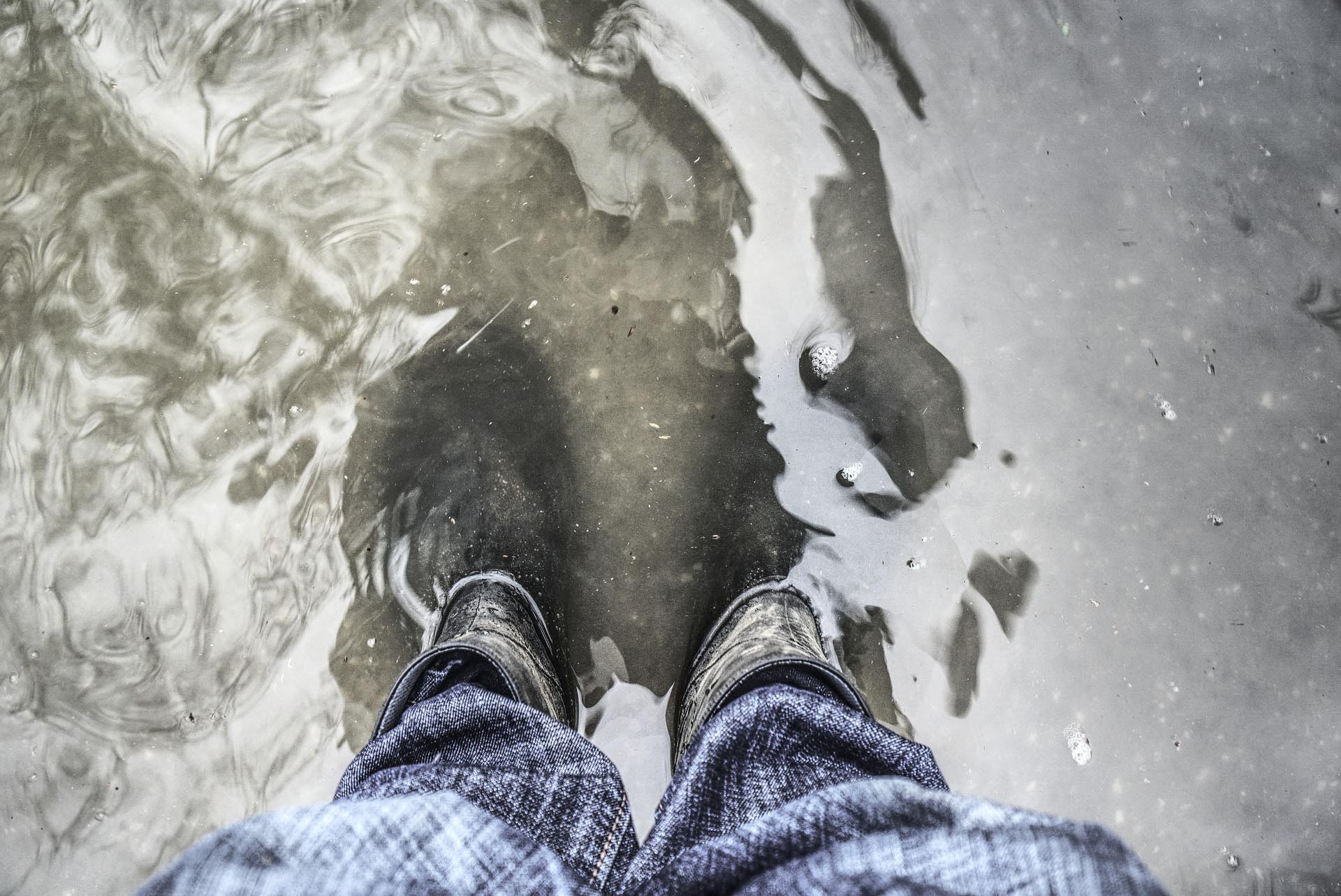 Unpredictable hurricanes – or any other storms- can create catastrophic damage to homes and businesses throughout their paths. Once a hurricane, like Hurricane Florence, passes and flood water begins to recede, we assess the damage so we can rebuild. It's a hard road, but not one you have to face alone. For those in the Carolina's about to be hit by this devastating hurriance, here's what you can do to ease the daunting task of rebuilding and removing excess flood water quickly and effectively. These cleaning and sanitation tips will explain what to do before and after the hurricane.
Getting Ready for Hurricane Florence 
Before the Storm Hits
For those on the East Coast about to be hit by Florence, make sure you have plenty of cleaning chemicals, disinfectants, mops, buckets, shovels, spray bottles, etc. on hand.  It may be difficult or impossible to get supplies after the storm. Here are some things to ask yourself before the hurricane:
Do you have an automatic scrubber or wet dry vacuum? If so, make sure it is in good, useable condition. 

If it is battery-powered, you should charge it and check the battery condition.

Are any squeegees on the machine or vac wand in good working order? Time has a way of making them dry and unusable, and you'll want to be as prepared as possible.
Are the vacuum hoses clogged or split? This can also slow down your time to pick up any flooded water.
Do you have a good garden hose? Hoses are handy for creating a siphon drain system as well as cleaning large areas if you have water pressure.

After the Hurricane
Protect Yourself
Remember to treat all Florence flood water as contaminated water. Always wear protective clothing like rubber gloves, boots, and goggles. To prevent electrocution, make sure the main electric power of your property is turned off before beginning to work. Clean and disinfect every surface that has come into contact with flood water. Do not let flood water sit for too long.
Don't Wait To Start Cleaning
Business owners are encouraged to begin cleanup as soon as it is safe to do so. According to officials with the Federal Emergency Management Agency (FEMA), it is not necessary to wait for an inspector before cleaning up. Take photographs of the damage prior to cleaning up and keep all receipts on purchases and services related to hurricane cleanup. "Whether that inspection is with an insurance company, FEMA or the U.S. Small Business Administration (SBA), emergency management officials report that it's always a good practice, prior to a visit from an inspector, to take the necessary steps to make your home safe and sanitary," FEMA states.
Rent a Floor Scrubber Machine
A floor scrubber rental helps mitigate water damage from extreme weather, removing bacteria, mold, and other contaminants after a flood. With high capacity solution and recovery tanks and a powerful vacuum system, a floor scrubber has the ability to remove flood water and clean and disinfect floors quickly. When searching for floor scrubber rentals, look for industrial grade, high-quality machines, built to withstand harsh environments. Removing hurricane water and disinfecting floor surfaces with an industrial grade floor scrubber is the first step to getting your business back up and running.
When your business, that you have spent years building, is damaged by extreme weather storms, it is simply devastating. Here at Factory Cleaning Equipment, Inc., we work to keep you safe and make the process of acquiring scrubbing rental equipment as simple as possible. Know during this stressful situation you'll be treated like a part of our family and we'll do everything we can to restore your peace of mind.
Let us help restore your space and peace of mind after Hurricane Florence.