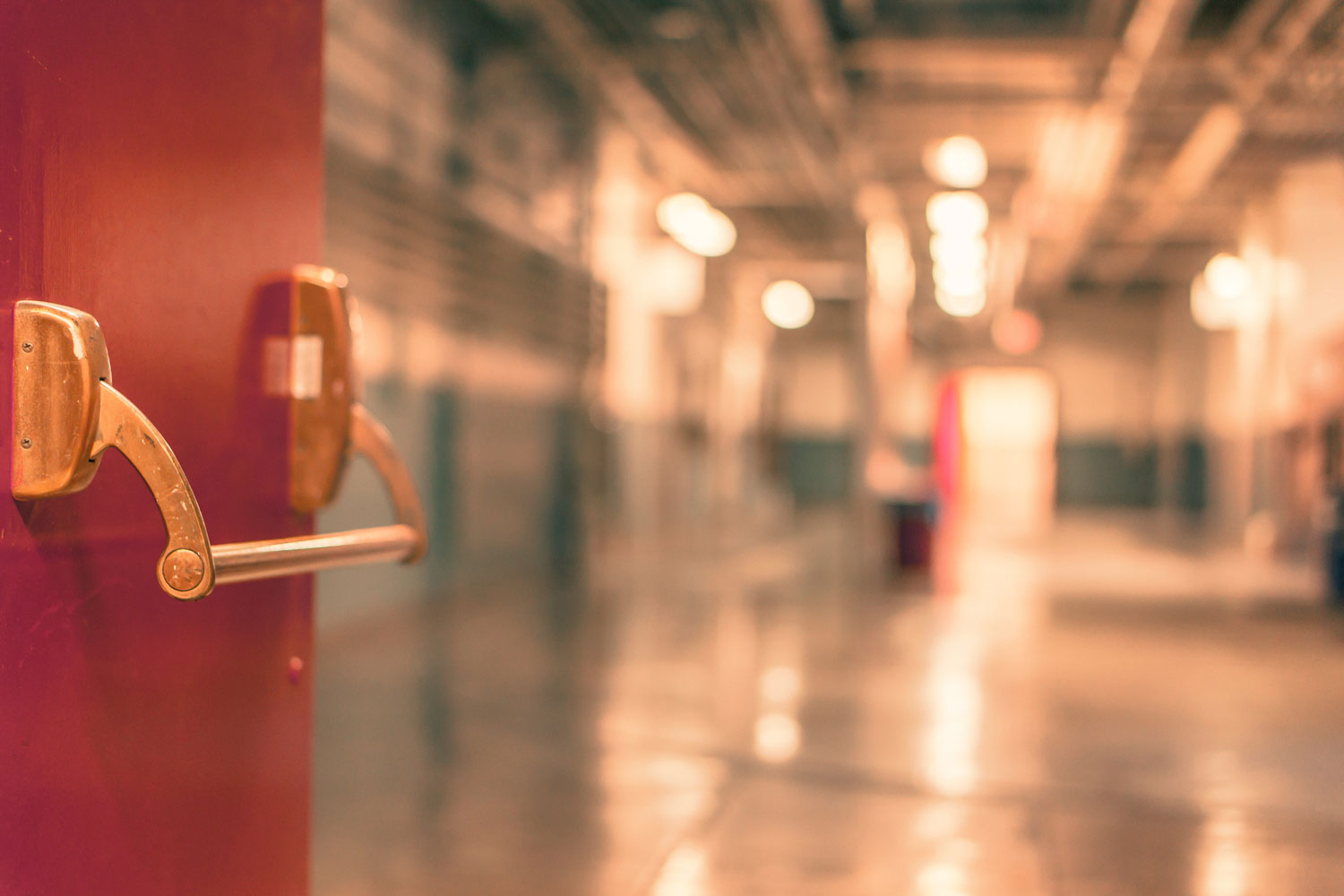 With all the back-to-school newness and excitement, many schools forget about all those germs. With everything soon to be in full-swing, germs are ready to spread and strike at any moment. They call it the "back to school plague" for a reason! The CDC estimates, on average, elementary school children get an average of eight to twelve colds or flu cases every school year. For older kids, that number is four to six. This year, be the school that is prepared to keep your students safe and healthy. Steer clear of those back-to-school germs by deep cleaning these 5 areas:
1. Restrooms
All surfaces of a bathroom need to be sanitized and wiped down, including walls, stalls, floor, toilets, sinks, door handles, and more. If you want to give your restrooms the most thorough clean possible, your school needs to clean from floor-to-ceiling, targeting even the most hard to reach areas. See if you need to fix any grout or leaks to make sure your restrooms can be easily maintained in the upcoming school year.
2. Gyms and Locker Rooms
Pay special attention to any workout areas, as they breed infectious germs and diseases including MRSA, influenza, staph, TB, HBV, and other highly contagious germs. You don't want students having direct skin contact to viruses that will harm them. Deep clean with a disinfectant that is strong enough to kill germs, yet still is safe enough for skin, like Millennium Q Disinfectant. Sanitize the gym floors, the locker rooms, areas with dust, and all gym equipment.
3. Carpets
Carpet floor cleaning is sometimes underestimated. Dirt, mold, critters, and pollutants thrive in carpets, and students come in direct contact with it all, especially when sitting, crawling, or laying on the carpeted floor. Poorly cleaned carpets can surprisingly affect air quality, triggering asthma or allergies, and do put kids at a greater health risk. Before school starts get the carpets extracted and disinfected and then maintain by vacuuming frequently.
4. Hard Floor
Strip and wax your school's floors in the classrooms, halls, and anywhere there is heavy foot traffic. Putting a new layer on your floor helps keep them cleaner, protected, and looking nicer for longer. Regularly maintain your floors with an industrial floor scrubber, even areas with frequent spills, like the cafeteria floor, and areas that fill with dirt, like near doorways.
5. Heating and Cooling Systems
The air your students breathe is incredibly important. Germs spread easily through the air in a classroom. Make sure you change the air filters, check for leaks (sometimes causing mold), and wash down return vents to allow for proper ventilation and humidity levels. And don't stop there- continually maintain your HVAC systems throughout the year, changing the air filters when needed.
The friendly professionals at Factory Cleaning Equipment, Inc. are ready to answer any of your cleaning questions! From daily, weekly, and monthly scrubber rentals to used and new floor scrubbers and sweepers, FCE is ready to serve your unique floor cleaning needs!
Have a question?