Making the decision to get a floor scrubber or sweeper is the easy part. The hard part is knowing what payment option is right for your business. With three major options available, the answer depends on your priorities and preferences. Here are the various advantages of renting, leasing, and buying floor cleaning equipment: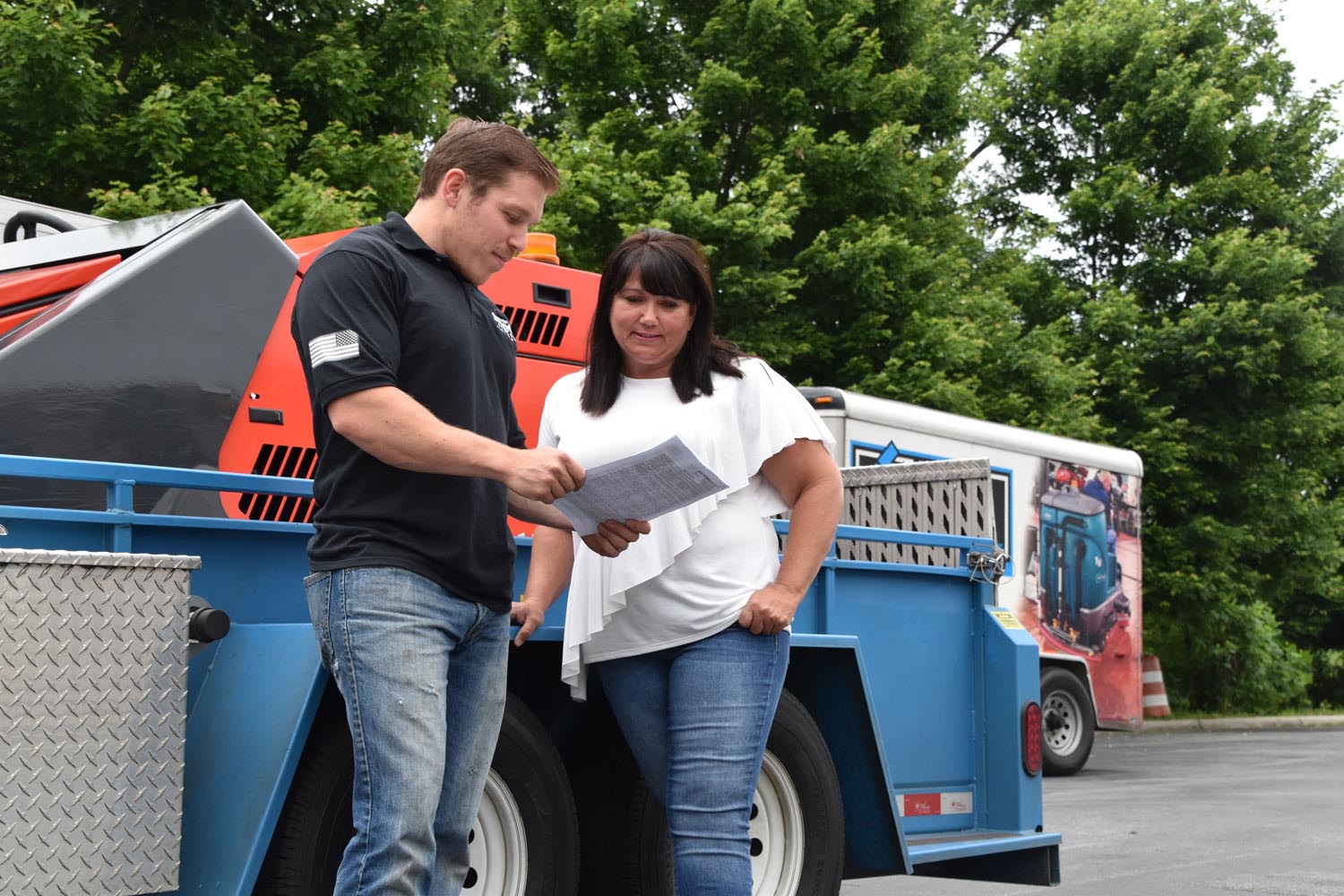 When is it Better to Rent?
When you want:
Flexible timing- For shorter-term projects rent an industrial or commerical floor scrubber or sweeper by the day, week, or month. And if you find you need to extend the rental period, you have the flexibility to do so.
Lower upfront costs- Save your business upfront costs, and instead pay monthly fixed costs that generally include all maintenance, including PM's, brushes, and squeegees.
Term flexibility- If you are in a business subject to volatility, rental programs generally give you the flexibility to return the equipment when business slows.
Machine flexibility- Renting allows you to swap out and try different machine makes and models until you find the best sweeper or scrubber for your application.
No machine storage- If you have a temporary cleaning project, you won't need storage space for the sweeper or scrubber.
Discounted pricing- If you find you need a rental for a longer-term project, find a company like FCE that can provide discounted rental prices if you commit to longer periods of time.
Learn more about our commercial and industrial sweeper and scrubber rentals near Chicago, Illinois and Charlotte, North Carolina, and submit a rental request today!
When is it Better to Lease?
When you want:
Lease-to-own- At the end of your lease, you won't return the machine back- the machine is yours for $1! Our lease-to-own program appeals to 90% of our customers since payments are spread out and go toward financing the machine. This type of lease may qualify as a capital expense and save you taxes.  Ask your tax professional.
Little to no down payments- Many leasing programs have little or no down payment making it incredibly affordable for any sized business.
Low monthly payments- Rather than having to pay a price up front, you pay low monthly payments. Some leases even include maintenance on your equipment so that your monthly cost is fixed long term.
Reduced labor costs- It's smart to lease if your floor scrubber or sweeper reduces long-term labor costs. Example: Let's say your machine saves you 20 hours of labor per month @ $15/hour.  Your monthly payment is $150/month. You will save $150/month or $1800/year.
Want to learn more about our lease-to-own plan? Request a free quote today!
When is it Better to Buy?
When you want:
Long-term cleaning- Ownership means you have a floor sweeper or scrubber that cleans as much as needed and even for unplanned cleaning.
Lower cost of ownership- Over time your cost of ownership could be lower and you'll have a tangible asset that will last you for years to come.
An exact machine- When you know the exact machine you need for the job, purchase what will get the job done well!
Upfront investment- If you have the working capital to pay cash, purchasing a floor scrubber is cheaper in the long run because you'll pay no interest.
Tax deductions- The capital outlay when purchasing is tax deductible & qualifies for accelerated depreciation (section 179 deduction), meaning if you have leftover money at the end of the year, investing in a scrubber could reduce your tax bill.
Not sure if renting, leasing, or buying a scrubber or sweeper is right for your business? Our machine experts at Factory Cleaning Equipment, Inc. are a phone call away to help you make the best decision – 800-793-3790. We offer a wide inventory of new and used floor cleaning equipment and unmatched customer service!
Be confident in your payment plan.