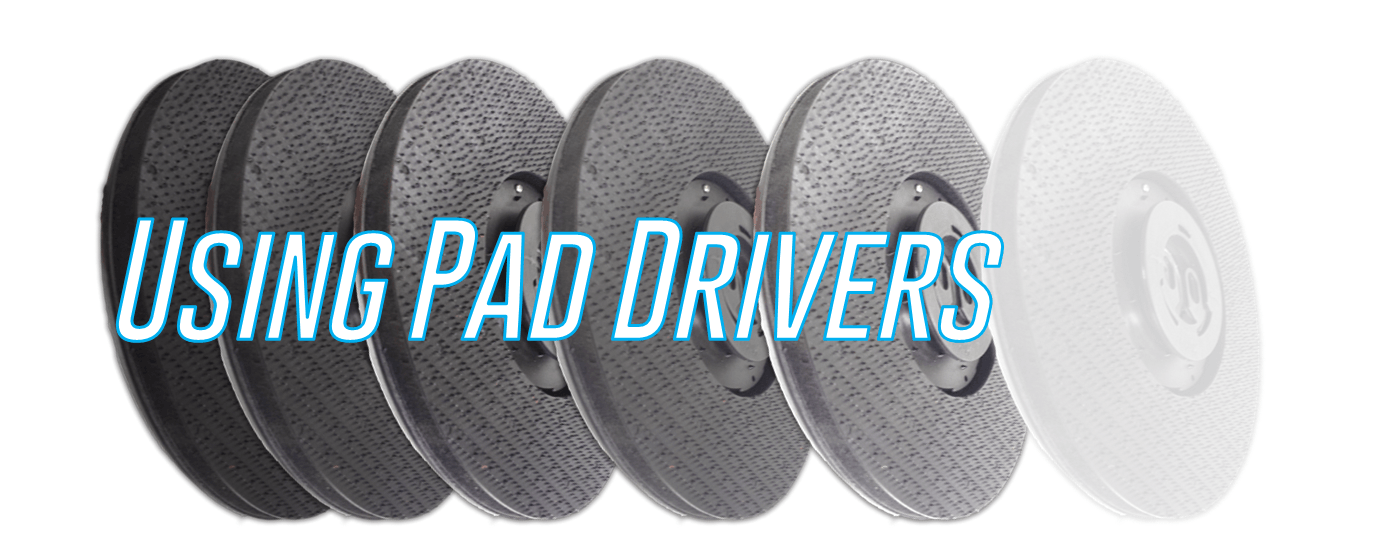 A common question we are often asked is "can I use pads on my scrubber?" and "what is a pad driver?" Customers want to use pads on their scrubbers but are unsure of what pad they need and to how to properly attach them to the scrub head. Choosing the correct floor pads is vital to achieve the most efficient scrubbing, stripping, buffing, and burnishing results.
Pads are non-woven polyester circular discs that are about an inch thick. Pad diameter should match the size of the brushes that you are currently using on your scrubber. They come in different colors based on what function they will perform. The amount of abrasive material added to the pads determines their aggressiveness. Here are the most common types of pads:
Black- Black pads are very course pads with a high level of abrasion to remove floor wax and heavy build up you may encounter on your floors. Black pads are often referred to as stripping pads. Care must be used with these pads, they will scratch epoxy and most painted floors.
Red- Red pads are less aggressive than black and are used for cleaning on most surfaces. Red pads are often referred to as cleaning pads and will clean mild build up on floors including grease and tire marks.
White- White pads are the least aggressive and are commonly referred to as polishing pads. These pads perform light cleaning and help return shine to a waxed, painted or epoxy floors.
There are other specific pads such as diamond impregnated pads for burnishing polished concrete, and pads with varying abrasion amounts to achieve the results you want for your floors.
The next question is how do I attach my pads?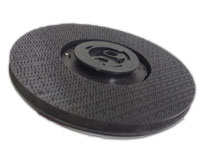 To achieve optimum results, you should use what is called a pad driver. A pad driver attaches to the scrubber like a normal brush but with some important differences. A pad driver can have hundreds of plastic studs or stiff bristles that are made to penetrate the pad and hold it into place while the brush motor is spinning at a high rpm rate. Floor cleaning pads utilize a snap ring that clicks into place on the bottom of the pad driver through the round hole in the pad. This keeps the pad from slinging off when you lower the pad to the floor to clean.
Important Tip
When using pads, it is critical that you check often to see if the pads have dirt, grit and grime attached to the pad. If the pads become loaded with grit it can scratch delicate floors. Pads can be used on both sides; always flip your pad when it becomes clogged with dirt.