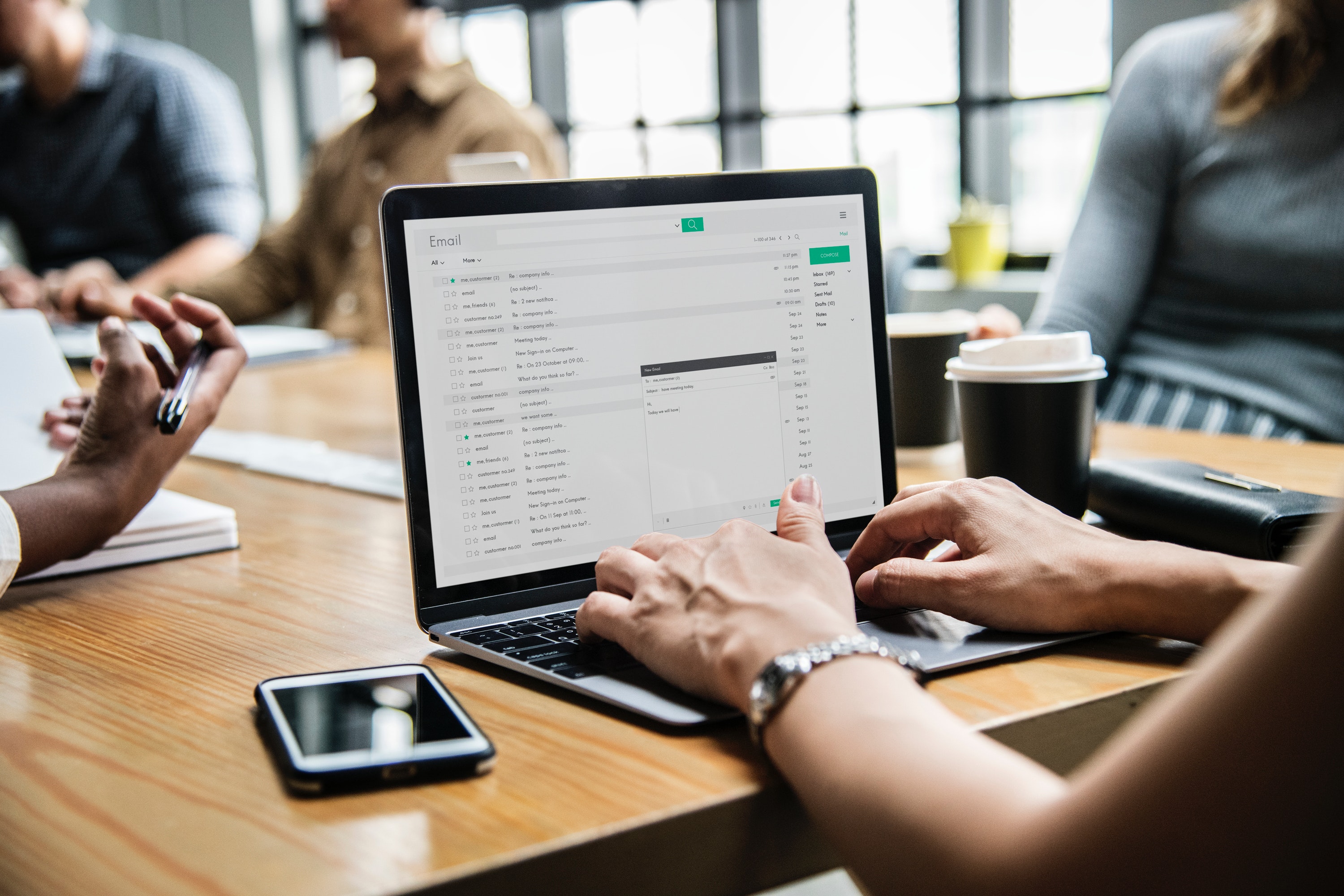 Writing a B2B email that "works" isn't just about getting an open. It's about getting a response, keeping the conversation going, and building a relationship. If you're wondering the best way to approach a sales email, the biggest thing to remember is that the first interaction should not be about selling at all! Here are some tips that our company has found to be successful when sending a sales email…
Before Drafting
Have a reason to reach out- Send a sales email once you have a good reason why you're reaching out, other than "selling" someone something. One way to find that reason is to…
Do your research- Before you write your email, take a look at his/her company website, blogs, LinkedIn, and other recent news.
The From
Use a clear sender name- People don't want to feel like one of many, they want to feel like the one and only. We've found that sending an email with the company name "Factory Cleaning Equipment, Inc." has almost a mass email feeling to it, whereas sending an email as "

[email protected]

" gives off the more 1-1, tailored feeling we're going for.
The Subject
Keep it short (and exciting)- We've found a good subject length is around 5 words and less than 10, especially when it comes to previewing it on his/her phone. In a matter of seconds, someone reads your subject and decides to click or not click, so make it exciting, not salesy or promotional.
Make it personalized- Add the recipient's name to the subject and it not only shows you've taken the time to make a personal connection with him/her, but personalized subjects are 26% more likely to be opened (Campaign Monitor).
Test it- Use A/B testing to see what phrasing or vocabulary performs best!
Words to Avoid:

Final
Reminder
Sale
Specials
% off
Free
Today
Save
Discount
Don't miss
Good Subject Examples (Used by HubSpot):

Jerry recommended I get in touch.
Ideas for [thing that's important to them]
Question about [recent trigger event].
Question about [goal he/she has].
Thoughts about [title of blog post].
Have you considered [thought / recommendation]?
The Greeting
Greet him/her by name- Using someone's name is a sign of courtesy, gets his/her attention, and "a person's name is to that person, the sweetest, most important sound in any language" (Dale Carnegie). Even if you're sending a mass email, include the email code to automatically insert a first name!
The Opening
Start with something about them, not you- "Begin by talking about yourself, your company, your offering and your reader won't even read the second line" (HubSpot). People are interested in you once you show you're interested in them. Here's where it's a great idea to bring up something you saw in your pre-draft research.
Good email openings (Used by HubSpot):

I noticed you ...
[Mutual connection] mentioned ...
I saw that we both ...
I loved your post on ...
Congratulations on ...
The Ending
Keeping them thinking- End your email with a question that's thought-provoking and keeps the conversation rolling.
Good thought-provoking endings (Used by Hubspot):

Let me know if [business goal] is a priority for you now, or perhaps sometime in the future.
Do you have time on your calendar to discuss?
Let me know what makes sense as a next step, if any?
Do you have ten minutes to catch up tomorrow?
Does it make sense for us to talk? If not, who is the best person for me to talk to?
Do you have any more questions I can clear up?
Let us know what your email tips and tricks are! Leave a comment below.