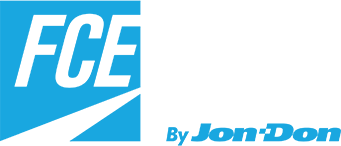 Floor Polisher Rental
Using diamond abrasive brushes, polished concrete floors can be achieved through everyday cleaning in just six simple steps.
With an innovative Diamond Brush Polishing System transform your floor scrubber into a concrete polishing tool. The unique polishing brushes outfitted on the scrubber are impregnated with diamonds that are strong enough to grind down concrete to a polished finish. The system progressively closes the pores of the concrete while you go about your normal floor cleaning procedures. By using this diamond brush system, there is no need for costly equipment, harsh chemicals, or downtime in your facility.

At Factory Cleaning Equipment, we offer this polishing system nationwide; it can be used on either your existing scrubber, or you can rent, lease, or purchase a scrubber from us. Now do-it-yourselfers and professionals can have the tools to polish and maintain polished concrete floors all in one package.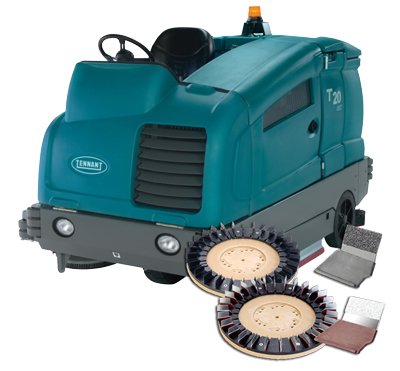 Rental Rates:
| | | |
| --- | --- | --- |
| Daily | Weekly | Monthly |
| $550 | $1700 | $3995 |
The Diamond Brush Polishing System is available in our parts store or contact our diamond polishing experts for assistance: 800-793-3790.
How does it work?
The Diamond Brush Polishing System is powerful enough for a professional application yet simple enough for a do-it-yourself application. Starting with the 50 grit brush affixed on your floor scrubber, make at least six passes on the concrete flooring before moving to the next step. Do not skip any steps. At step four, a hardener is put down which helps shrink the pores of the concrete. All of these steps can be completed during normal floor maintenance over the course of your scheduled cleaning.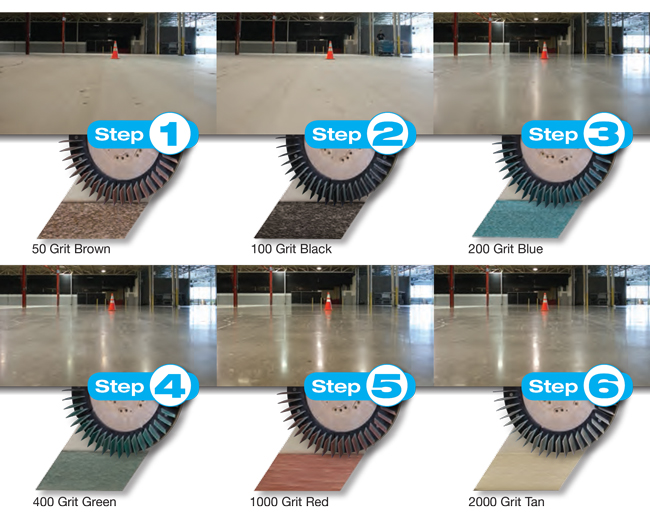 Available Nationwide:
The Diamand Brush Polishing System for the Tennant 5700 floor scrubber polishes concrete flooring for a fraction of what you would expect to pay. The 5700 is designed to handle tough daily use in small to medium applications, making it ideal for polishing the concrete flooring of manufacturing plants, schools, bakeries, garages, apartment buildings, automobile dealerships, fitness centers, grocery stores, and restaurants.
Now even large warehouses or other facilities can achieve polished concrete flooring through regular maintenance. For even larger applications, Tennant T20 Rider Scrubbers equipped with Diamond Brushs are available for rent. The Tennant T20 is capable of scrubbing 60,000 square feet per hour.
If you are looking to rent a floor scrubber or sweeper for your warehouse, gym, restaurant or other facilities from Chicago, IL to Charlotte, NC and more we can help, contact us today to request a quote.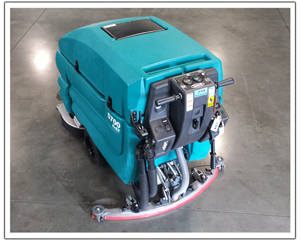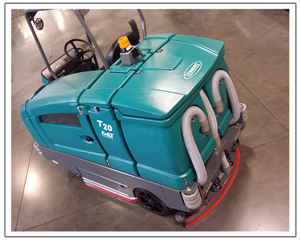 In addition to polishing floors, the Diamond Brush Polishing System can be used to prepare a concrete floor surface for painting or sealing, to remove paint and coatings, or to maintain your polished finish.
Why Polished Concrete?
Polished concrete floors are attractive. They are attractive to customers for their clean and modern look, and they are attractive to business owners for being economical. Not only is using the existing slab of concrete as a finished surface more cost effective than adding tile or other finishes, the maintenance costs of polished concrete are also low. The surface is so durable it can handle harsh environments and areas of high foot traffic. Polished concrete can withstand the marks left by forklift tires, chemical spills, and oil staining. Other flooring may require expensive waxing, cleaners, or coatings, while polished concrete is a sustainable flooring alternative. Polished concrete can even save energy by reducing lighting costs due to its high light reflectivity properties, valuable for hotels, restaurants, and other professional environments that need to present a polished image.
Advantages:
Save Money! There is no need to interrupt normal workflow to have your floors polished with the Diamond Brush Polishing System. There is no need to pay overtime or for additional labor hours to complete the polishing work. The savings extend through the life of your floors because polished concrete is flooring that is economical to maintain.