It is recommended to let the machine run for a few seconds after you've parked it to make sure there isn't any water in the line that will leak out. While you will most often times see a little bit of water from the brush after use, you should not be seeing an excessively large pool of water. If there is an excess amount, there are two possible solutions:
Dismount the brush or brushes on your machine (refer to owner's manual for instruction).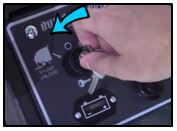 Use a hose or bucket to fill the solution tank if it is empty to see if water is still leaking from the brush (or another location).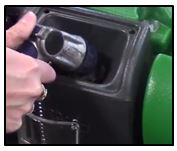 Close or tighten the solution valve on the bottom of the machine.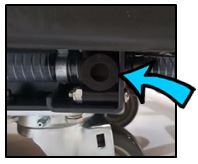 If water is still coming from the brush deck, the problem may be with the solution valve and a service call is necessary.
Follow this instructional video for more assistance.


Do you still need help? Give us a call at 800-793-3790 and we can get our service team to help you out.