Is there still water on the floor after you've passed over it? Is there any water in the recovery tank?
To help resolve a loss of suction on your scrubber - water left behind on the floor, water in the recovery tank, or water pooling after use - keep reading or watch the video below and hopefully one of our suggestions solve the problem. 
Make sure your vacuum has power. On most machines, you should be able to hear it cycle when the machine is turned on. Also, make sure that when the squeegee assembly is dropped, the vacuum motor is running.
Check the dual ball screen float, located inside of the recovery tank, when the vacuum is on AND off. Are the two plastic balls located in the cylindrical screen resting at the bottom of the screen? If yes, move on to the next step. If only one ball is resting on the bottom, chances are the other one is lodged in the top of the screen. Dismount the screen and dislodge the stuck ball from the top of the screen. Note that some models only come with one ball.

Is there a good seal on the recovery tank lid? It should be somewhat difficult to open while the vacuum is running (Inspect the recovery tank lid gasket).  Notice the model on the left has an easy to remove/replace rubber seal.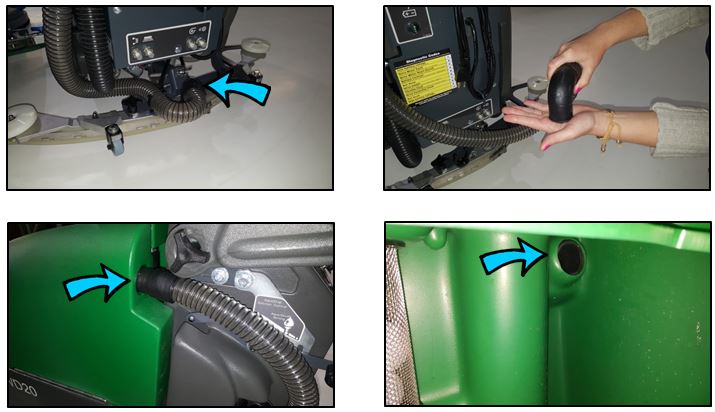 Make sure the squeegees are creating a good seal and have no rips, tears, or frayed edges. If you find a lot of wear on the squeegees, flip them to an unused edge or replace them.

Follow this instructional video for more assistance.

Do you still need help? Give us a call at 800-793-3790 and we can get our service team to help you out.