Need a Cleaning Solution?
We have you covered!
Clean & Green is super concentrate cleaner that was formulated with the US EPA. This detergent is a neutral PH cleaner that is safe to use on any floor. Clean & Green can be used in your floor scrubber or in a bucket.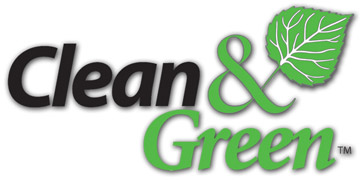 Clean & Green is available in pre-measured packets to deliver the proper dilution. No guess work, just select the packet and mix with water. It can tackle a wide range of applications and leave your floor free of residue that may be associated with other floor detergent. Comes in a case of two-ounce packets: $96.00 (qty. 80).
For more information or to purchase Clean & Green click here.