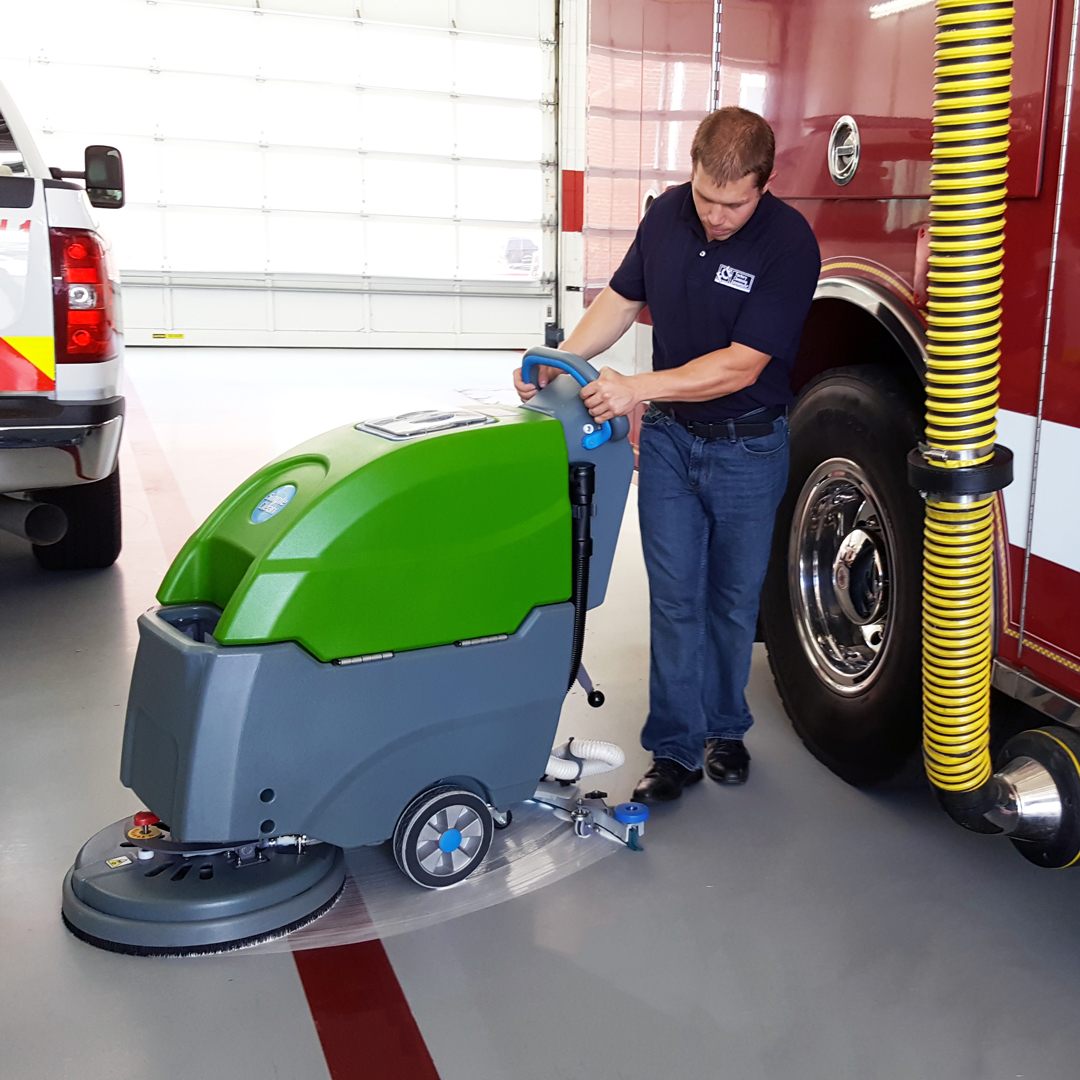 The Bulldog and Simple Clean scrubbers are similar in many different ways. For instance the fact that they're both green, (obviously, right?)  they're both ideal to use in facilities like restaurants, schools, and many more. But which one is better? The Bulldog or Simple Clean Scrubber? Well, let's check it out.
The Similarities:
Both of these compact scrubbers are battery operated, cordless, and perfect for smaller applications like grocery stores, restaurants,  retail, and many other businesses.

Have a 13 Gallon Recovery tank

Easily transportable
The Difference: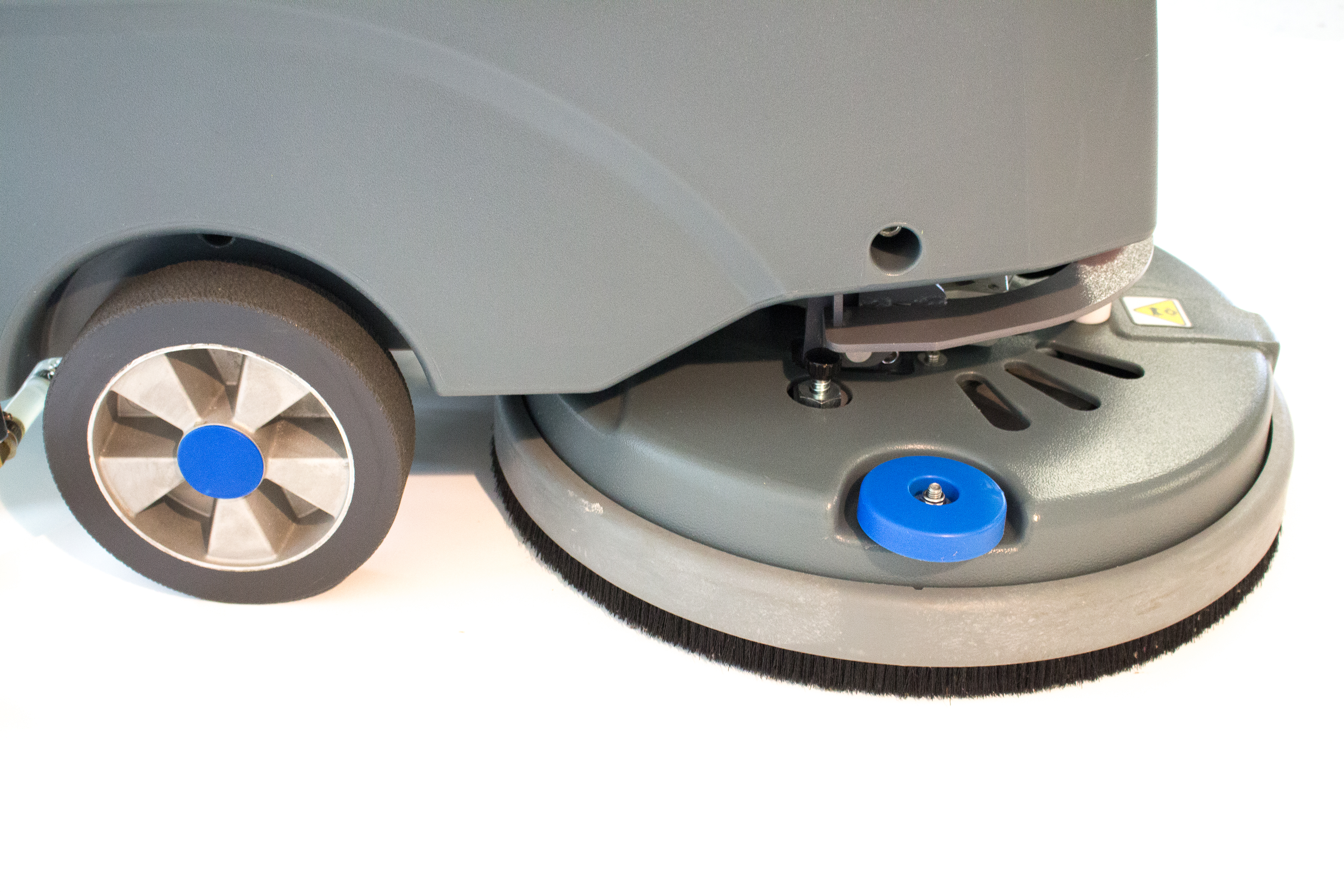 If you're looking for a cost efficient alternative to the Bulldog Scrubber WD20, the Simple Clean Scrubber maybe your best option. The Simple Clean Scrubber has an 18" cleaning path, that is best used for commercial use like schools, gas stations, restaurants, and retail. This scrubber is not suggested for gym mats!
The Bulldog has a 20" cleaning path and a transport drive system. Unlike the Bulldog Scrubber, Simple Clean has a Brush Assisted Drive System when cleaning. What this means is, in order for the Simple Clean Scrubber to move you have to give it a "push". The Bulldog Scrubber, however, automatically goes forward and backwards. All you have to do is guide it in the direction you want to clean with little to no effort.
Brush System: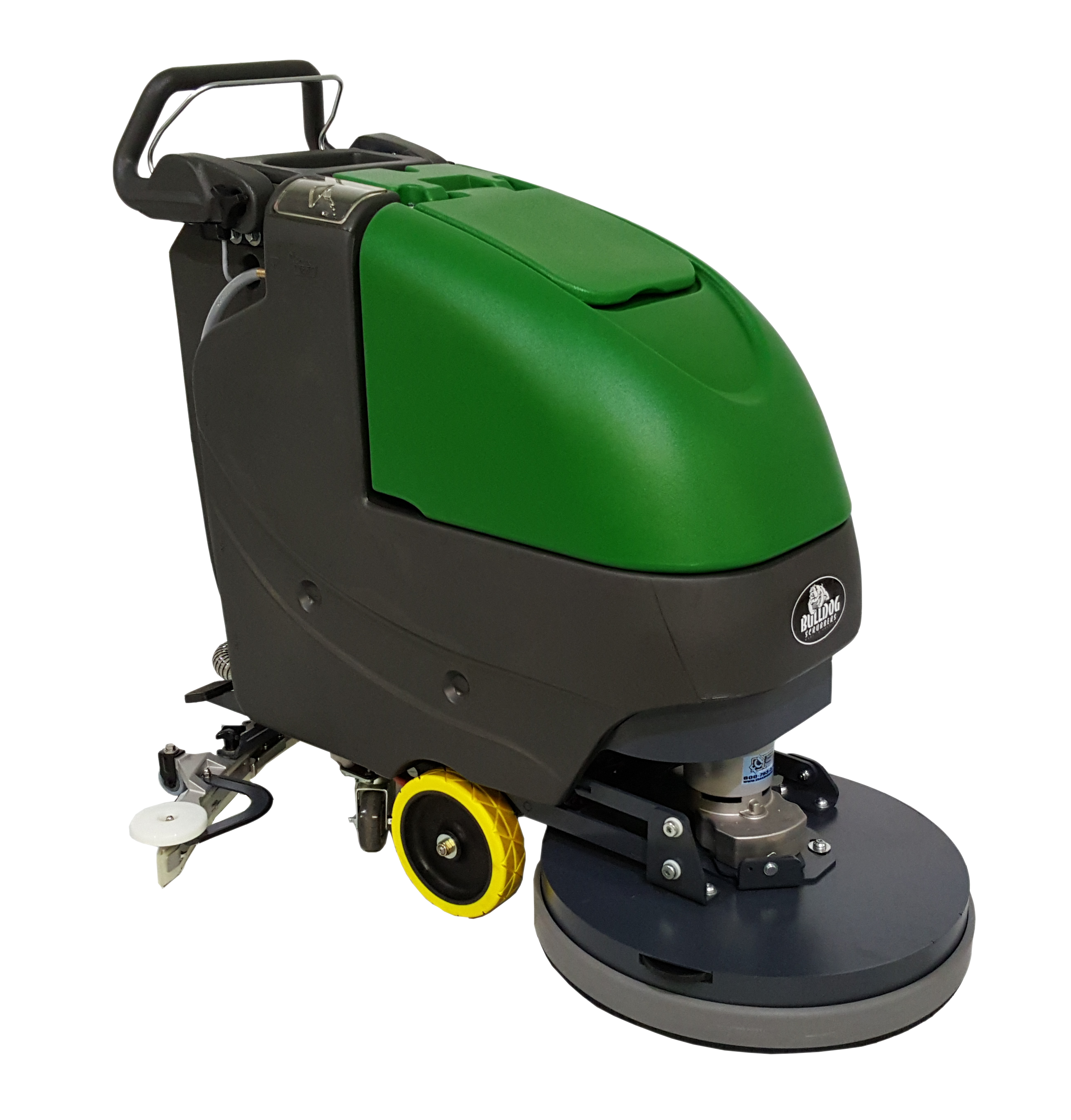 The Bulldog Scrubber has an automatic brush install and removal. This means you will not have to go under your scrubber to install, or remove, your brush-head manually like the Simple Clean Scrubber. All you do is drop it, push it under your floor scrubber with your foot, and it will automatically install it. The Bulldog Scrubber also comes with an optional Vac Wand that gets into hard to reach places that the scrubber may not be able to access.
The Simple Clean Scrubber will deep clean your floors with an adjustable down pressure of up to 55lbs, has an aluminum squeegee, and is lightweight. Its solution tank is 11 Gallons and its recovery tank is 13 Gallons. The Bulldog Scrubber has a stainless steel parabolic squeegee. Unlike the Simple Clean Scrubber, which has a heavy duty diecast aluminum squeegee that is similar to stainless steel.
Final Thoughts: 
If you're looking for a scrubber that is heavy duty, can clean hard surfaces, and gym mats the Bulldog WD20 is the scrubber for you. This is a high-quality scrubber that has been designed to withstand daily use and tough environments. If you're just looking to only clean hard surfaces, the Simple Clean Scrubber is for you. This is a compact scrubber that is cost efficient and cleans your restaurant, brewery, or office floors nicely.
Follow us on Instagram!