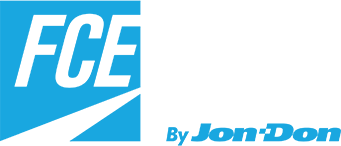 Service Technician - Mooresville NC
Location: Mooresville, NC
Industry: Industrial Equipment
Hours: Full-time, 40 hours per week
Salary: Competitive
We are seeking a Service Technician to join our team in Mooresville, NC! You will maintain and repair industrial sweepers and scrubbers.
This position will provide labor and semiskilled/skilled support to Service Managers and mechanics in the operation and maintenance of equipment. This position may drive equipment to customers, start/monitor equipment, perform routine maintenance or clean equipment in our service center. An initial mentoring and training program will be provided so that you can become familiar with component locations and other specifics.
Responsibilities:
Timely resolution of open calls with consideration given for time-sensitive locations
Clear understanding of mechanical, electro-mechanical, servo-electric, electrical, and hydraulic control devices
Must be able to work independently, determine the steps needed to complete the task given and accomplish same
Must have own tools, specialty tools will be furnished by the company
Assist with general cleaning duties and minor maintenance
Miscellaneous jobs as required
Requirements:
Experience in electrical repair (primarily DC) using a multimeter and schematics to isolate issues
Experience with hydraulic systems, gasoline, and propane powered engines, a plus.
Understanding of common power and hand tools
Must have the ability to read electrical diagrams
Must be a self-starter
Commitment to exceptional customer service
Must be a team player with a positive attitude
Valid driver's license, clean driving record with at least 2 years of driving experience and insurable
Ability to lift (50-60 pounds), bend, move heavy equipment and remain on one's feet for extended periods of time
Other Details:
Applicants must be over 21 years old and have a clean driving record
Candidates must be able to pass the pre-employment drug screen and a criminal background check
Compensation:
Our benefits package is based on experience
Full benefits package includes hourly wages with overtime availability. Medical/dental/life insurance, long-term disability, paid vacations/holidays, 401K retirement plan, work vehicle provided, and more!