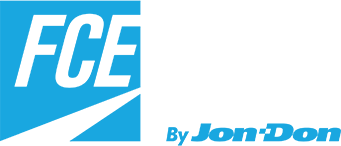 Driver Shop Assistant- Illinois
Location: Aurora, IL
Industry: Industrial Equipment
Hours: Full-time, 40 hours per week
Salary: 14-16 USD
Factory Cleaning Equipment, Inc. is currently looking for a Driver/Shop Assistant for our Aurora, IL location to efficiently service our customers. If you have the ability to function well as part of a team and have effective organizational and communication skills, you could make a great addition to our team!

The primary responsibility of the Driver/Shop Assistant is to help meet the needs of our customers by delivering and picking up equipment and supplies in a timely, safe, and courteous manner, as well as prepare, demonstrate, and operate rental equipment. The Driver/Shop Assistant must be able to operate and maneuver a pick-up truck with a trailer attached. Knowledge of the operation of a forklift is a plus.
Responsibilities:
Safely transport equipment and supplies to customer locations in a timely, safe and courteous manner
Determine each customer's ability to use the equipment in a safe manner
Demonstrate use of rental equipment to customers
Maintain driver logs and complete pre-trip inspections
Adhere to all safety requirements particular to the equipment, shop environment, and rules of the road
Maintain the service and appearance of the truck and shop area
Follow delivery/pickup instructions from Dispatcher
Clean and prep rental and demo equipment
Prepare supply orders as needed
Perform any other duties as assigned by the Manager
Desired Skills:
Mechanical aptitude is a plus
Comfortable using common shop equipment (ie Power Washer, Power Tools, Compressor, etc.)
Educational requirements:
Qualifications:
Applicants must be over the age of 21.
Must have a driving record in good standing.
Candidates must be able to pass the pre-employment drug screen and criminal background check.
Must hold a valid Driver's License.​
Benefits:
Including Medical, Dental, Life, Disability, Paid vacation, holiday pay, 401K