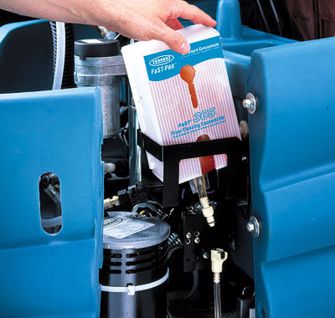 Tennant FaST Foam Scrubbing Technology uses up to 70% less water then standard scrubbers. This NFSI Certified technology helps keep your facility clean and safe for your #1 asset, your employees. The reduction in water usage reduces the amount of trips to empty your machine increasing your productivity.
Your operators will never have to touch chemicals again. The FaST System will do all the mixing for you.
Better for the environment by conserving water, biodegradable and reducing the packing materials for shipping and storage.