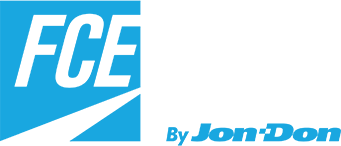 Road Technician
Location: Aurora, IL
Industry: Industrial Equipment
Occupational Category: 49-3023.00 Automotive Service Technicians and Mechanics
Hours: Full-time, 40 hours per week
Salary: USD
Description:
Factory Cleaning Equipment, Inc. is seeking an an Experienced Road Service Technician in our Aurora, IL location with experience in repairing industrial cleaning equipment. Experience with electrical repair (primarily DC) is a must and experience with hydraulic systems, gasoline and propane powered engines, a plus. Candidate should have strong electrical, mechanical, and customer service background. Knowledge of electrical and mechanical diagnostic skills are required. This individual should be able to work in a fast paced environment cleaning, maintaining and repairing equipment. Customer service is our highest priority so we are looking for great customer service and communication skills. If you are interested in contributing to an amazing customer experience, we want you to join our team. We support our Military Veterans!

This position will provide labor and skilled support to Service Manager and mechanics in the operation and maintenance of equipment. This position may drive equipment to customers, start/monitor equipment, perform routine maintenance or clean equipment in our service center.

Must understand and be able to operate common power and hand tools. Must demonstrate having a team player attitude to ensure a smooth operation.
Responsibilities:
Timely resolution of open calls with consideration given for time sensitive locations
Clear understanding of mechanical, electro-mechanical, servo-electric, electrical, and hydraulic control devices
Must be able to work independently, determine steps needed to complete the task given and accomplish same.
Must have own tools, specialty tools will be furnished by the company
Assist with general cleaning duties and minor maintenance
Miscellaneous jobs as required
Educational requirements:
Experience requirements:
Must be a self-starter
Must be a team player with a positive attitude
Must have ability to read electrical diagrams
Must be able to use a multi-meter
Commitment to exceptional customer service required
Desired Technical Skills:
Electrical
Mechanical
Hydraulics
Qualifications:
Applicants must be over the age of 21
Ability to lift 50 - 60 pounds
Clean presentable appearance
Must have a clean driving record
Pass Drug screen and background check
Ability to lift, bend, move heavy equipment and remain on one's feet for extended periods of time
Benefits:
Including Medical, Dental, Life, Disability, Paid vacation, holiday pay, 401K
Incentives:
Many opportunities for advancement
If interested in position, please send resume to [email protected]